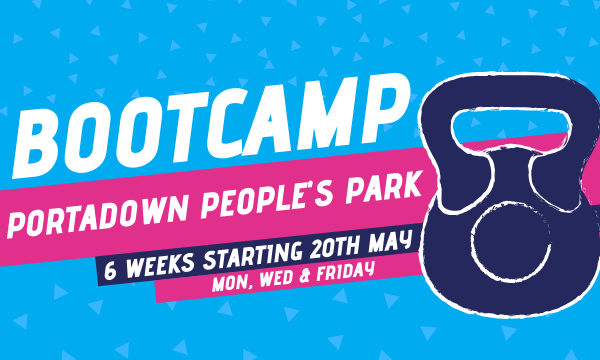 ABC BOOTCAMP
If you're looking for a total body workout that will challenge your fitness and burn fat, then our ABC Bootcamp is for you!! Starting Monday 20th May!!
Come dressed in comfortable, breathable non-restrictive clothing – remember, our camp will get you moving! Don't forget to bring a towel to freshen up and a water bottle to stay hydrated!!
Running for 6 Weeks, every Monday, Wednesday and Friday at Portadown People's Park.
Suitable for all fitness levels.
Portadown People's Park – Meeting at the Pavilion
6 Week Bootcamp – Every Monday, Wednesday, Friday – Starting 20th May
7.00am – 7.45am
Cost – £35.00 for 6 weeks
Changing and shower facilities available
Suitable for all fitness levels
For further information call 028 3831 1690