Aqua Park – Get Adventurous
PREPARE FOR PLENTY OF DAREDEVIL PEEL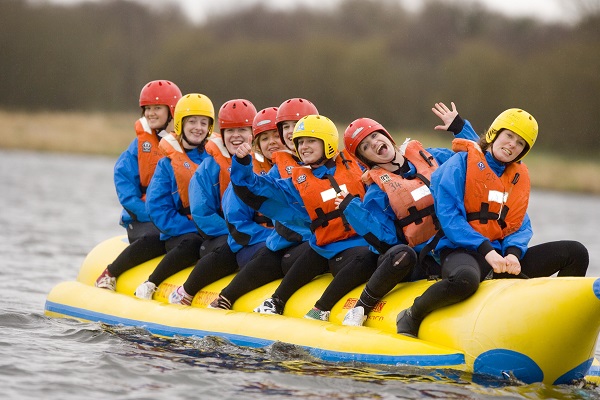 You haven't known fun until you've enjoyed a banana boat ride at South Lake Watersports Centre!  Try as you might to hold on but prepare for the inevitable plunge into the Craigavon Lakes!
Enjoy the health benefits of being outdoors in the clean fresh air, absorbing a free dose of Vitamin D, and exercising all the muscles in your body as you try to stay on the banana boat. Remember team work and communication skills is the key to this fun filled activity.
SOMETIMES YOU JUST GO TO FORGET EVERYTHING AND HAVE FUN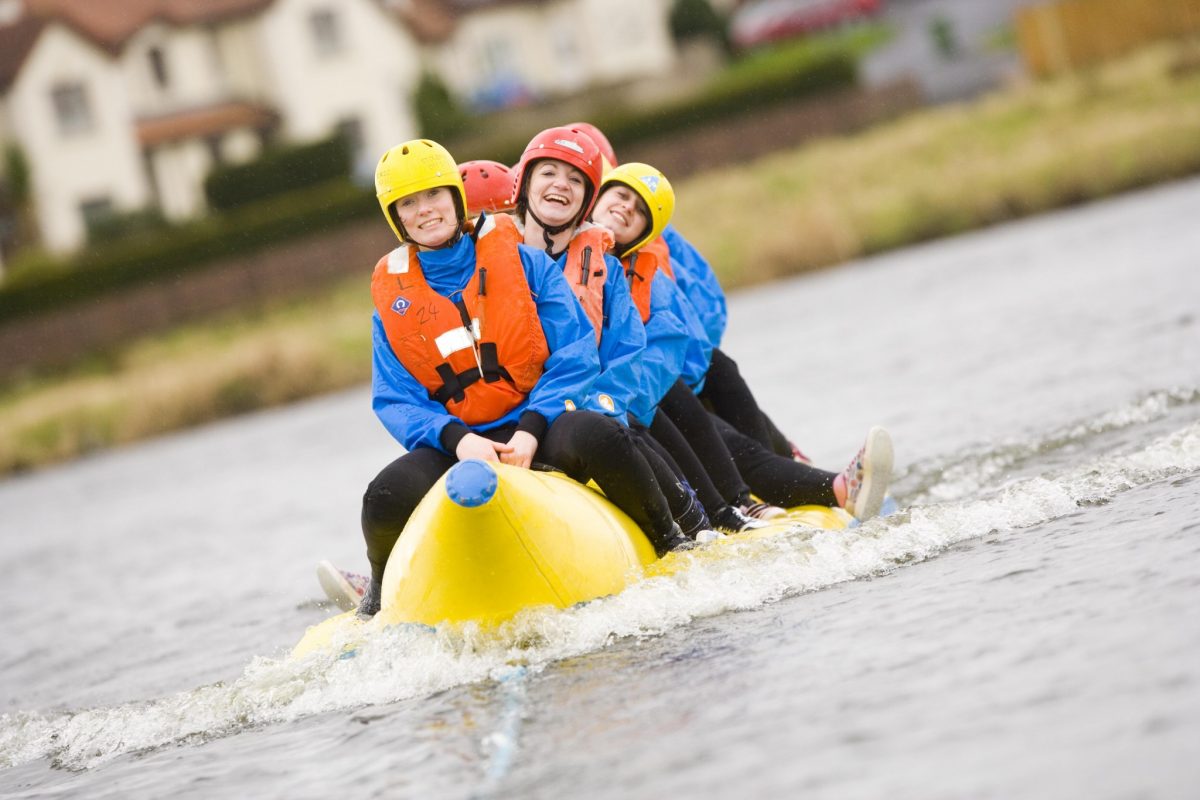 Experience the ultimate in inflatable water sports on our banana boat rides. Hold on tight as a speedboat blasts you across the lake, getting your adrenalin pumping and giving everyone (even the spectators) a great laugh.
Good swimming ability is essential and the centre recommend an age of 8 years and upwards.
The banana boat can seat up to eight individuals. Buoyancy aids, wetsuits and soft helmets are provided and you can use the hot shower and extensive changing facilities in South Lake Leisure Centre. All you will need to bring is swimwear, a towel and a spare pair of trainers you don't mind getting wet. Call into Cafe Incredable at South Lake for a coffee, hot chocolate or delicious lunch after all the exhilaration.
There is a minimum charge for a session which allows you to bring up to 10 people, you can bring less but you will need to have a spotter in the boat at all times. This can be a banana boater or someone who is not participating, i.e. Mum or Dad!
COST FOR BANANA BOAT SESSION
| | | |
| --- | --- | --- |
| Prices | Standard | Concession |
| One Hour (10 People) | £125.00 | £93.00 |
| Extra Person | £12.50 | £9.30 |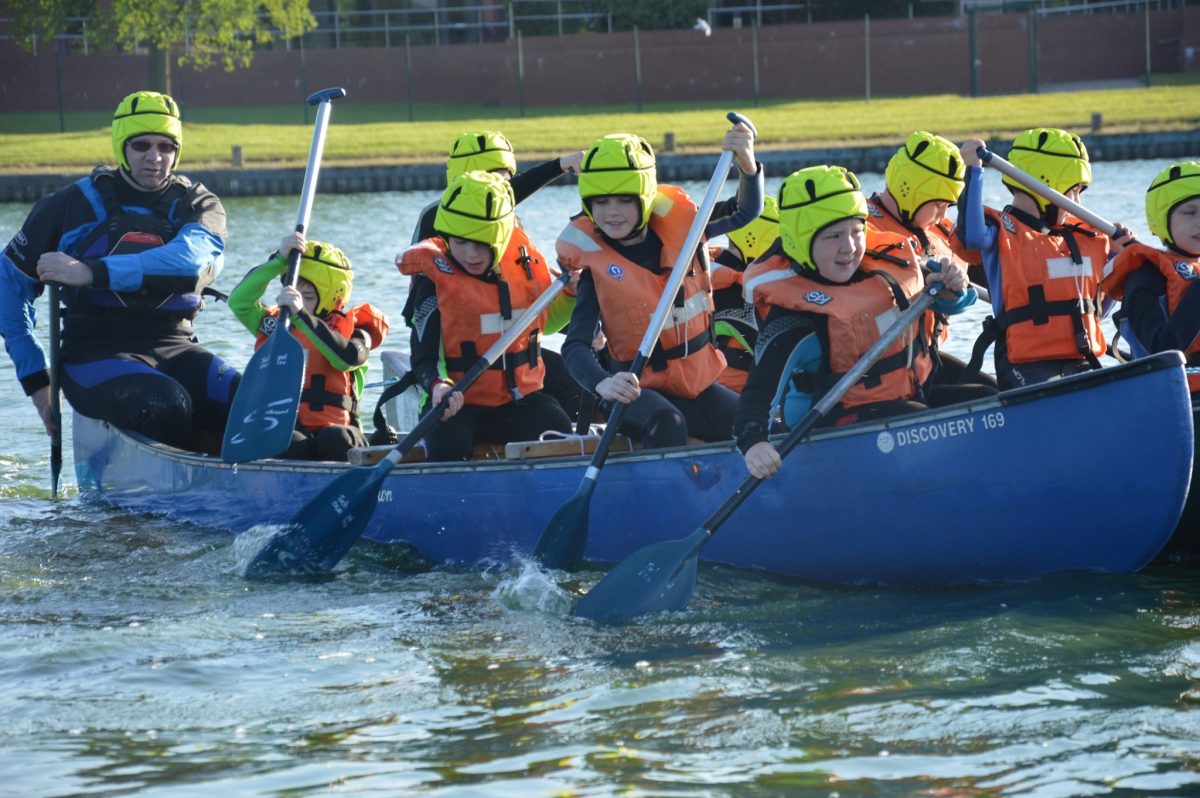 South Lake Watersports Centre and Craigavon Golf & Ski Centre offer a range of water and land-based group activities for those who want to bring a party together. These include activities for schools, youth groups, corporate or team building activities, as well as birthday, stag and hen parties.
Sports activities help children and young people develop skills in areas such as communication, leadership, problem solving and teamwork. Our staff have a wealth of experience working with young people from a variety of backgrounds and recognise the value of learning outside the classroom, developing self-confidence, trust in others and having loads of fun!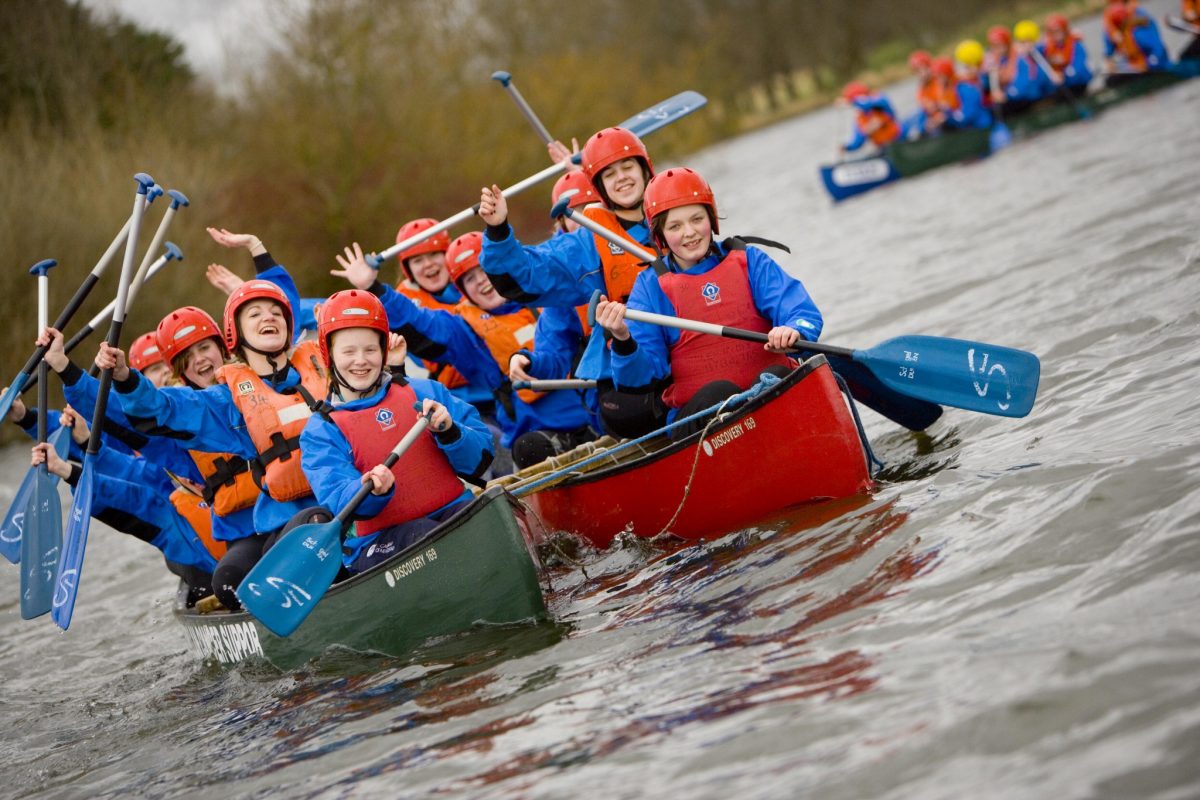 South Lake Watersports Centre and Craigavon Golf & Ski Centre regularly run Outdoor Activity Days, along with multi-day activity camps during the holiday periods. Bring your child along for an action-packed day, filled with land and water adventure and delivered by our experienced team. These days are suitable for children aged 8-15 years of age and please keep an eye on our website and social media pages for details of upcoming events.