REOPENING OF SWIMMING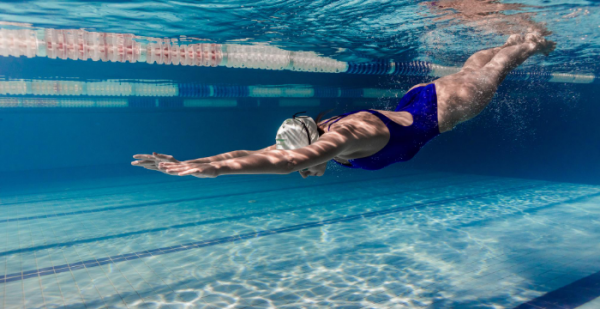 The below facilities are CLOSED in line with the current NI Executive's Covid 19 restrictions.
Swimming during Covid 19
Disability Swim Sessions
The Orchard Leisure Centre in Armagh offered trail Disability Swim Sessions on Saturday and Sundays from 2.45pm – 3.45pm. Further dates to be confirmed.
Participants with a disability will have the opportunity to swim for FREE at their own pace within a lane allocated solely for them for the entire session.
A carer will be permitted FREE entry into the same lane, only if the person with the disability needs assistance.

6 individual lanes are available per 1 hour disability swim session.

Pre booking is essential. If booking a disability swim session for the 1st time at the Orchard Leisure Centre, please register by telephoning reception on 028 37515920, you will be asked to provide proof of disability such as Disability Living Allowance(DLA), P.I.P or 'Blue Badge' holder on your 1st visit to the Centre. Any future bookings can be booked online.
Family / Group Swimming
Under the current government restrictions, Family and group swimming is not permitted.
Lane swimming for under 16
Lane swimmers from 8 years of age to 15 years of age.
There will be "under 16" sessions in each centre's programme.
The 8-15 year old can be accompanied (in the lane swimming) by one responsible adult only, also lane swimming and social distancing.
Parents or adults who bring 8-15 year old to centre, and who are not the one accompanying adult in the water, cannot wait in the centre.
The charge for lane swimming for under 16's is £2.35.
Due to Covid-19, the user experience will be slightly different, incorporating new safety measures to provide safe, but friendly, leisure environments for everyone to enjoy.
In advance of your swimming session
We recognise the importance of physical activity for your health and well-being.
We want to be able to offer you the opportunity to get moving, whilst ensuring that you are safe when using our buildings.
For that reason we have put the following steps in place:
All visits must be booked online in advance
You will receive a confirmation email which will include pre-participation instructions (e.g. site specific details, what to bring and don't come if you aren't well etc.) and what you can expect when you arrive at your session and what you will be required to do.
We will be limiting the numbers of participants to ensure that social distancing guidelines are adhered to.
Before you arrive the facility and any equipment will be cleaned.
Arriving at the facility for your session
You'll have a specific time on your confirmation email but please arrive 5 minutes before your session is due to start.
There may be a queue and we would ask you abide to the social distancing; this will be marked for you convenience.
There will be one way in to the building and we ask that you use this entrance.
Please use the hand sanitiser when you enter the building.
You'll check in, if this is at a reception desk it will be screened, we would ask you to maintain social distancing; this will be marked for you convenience.
Hand sanitiser will be available and we would ask you to use this before your session.
Public Swimming – Rules and Guidelines
Each session "in the water time" is 60 mins max – 60 mins cannot be guaranteed at all times.
Butterfly stroke and Backstroke are not permitted in the lane.
Swim aids: arm bands are allowed during family swim sessions; You must bring your own equipment.
For public lane sessions there will be three double-width lanes only available in each pool. These will be limited to a maximum of eight swimmers per lane in our three pools. There will normally be one slow speed lane, one medium speed lane and one fast speed lane.
Slow speed, medium speed and fast speed lanes must be booked in advance and adhered to:

Slow speed – swimmers must be able to swim 25m without stopping in 60-70 seconds (maximum)
Medium speed – swimmers must be able to swim 25m without stopping in 30-60 seconds (maximum)
Fast speed – swimmers must be able to swim 25m without stopping in 30 seconds (or less)

All swimmers are asked to shower at home immediately before making journey to the centre – the normal pre-cleanse shower area will not be available.
All swimmers must come to the centre "beach ready" i.e. swimwear underneath clothes.
Customers are permitted to use lockers as directed by local signage – valuables are not advised and if valuables are necessary (e.g. car keys) the high security lockers at reception must be used before and after your swim.
Until further notice public swimmers cannot use showers after their swim – you are advised to shower at home.
Use of centre toilets (and in the wet changing areas) is permitted.
After your swimming session
Hand sanitiser will be available and we would ask you to use this after your session.
There will be a one way system to exit the building please only use this exit.
Please maintain social distancing when exiting.
FAQ's on swimming
Where can I swim?
Banbridge Leisure Centre
Orchard Leisure Centre
South Lake Leisure Centre
Timetable of when public swimming is available in each facility?
Timetables will vary across each location and users are advised to visit the booking system (link below) for up to date information and for details on how to book sessions.
Is there a restriction on how I can swim?
Lane swimming is only permitted; Social distancing will be adhered to at all times.
I am an existing member how do I find my membership number?
Will there be changing rooms available?
All swimmers are asked to be swim ready when then attend the facility.
Swimmers will then be allowed 15 mins to change (no showering before or after swim).
Then the pool and changing areas will be free of customers for 30 mins for staff cleaning before swimmers can be introduced to the changing.
How can I pay for a swim session?
Individuals must book and pay in advance online or by phone.
Registration is required for all prior to first booking.
Can I pay for a swim session using cash?
Cash will not be accepted at any reception until further notice
Can I drop in and pay for a swim session?
All sessions must be booked and paid for in advance of arrival.
How do I book a lane swim session for 8-15 year olds?
When booking a lane swim session for 8-15 year olds this must be booked under their own name and associated email address as everyone needs their own account.
I am a pay as you go swimmer what will I be charged?
Swims are currently £2.35 per person
Please note: this is a temporary rate valid during Covid 19
I am over 60 do I have to pay for a swim session?
60 years of age and over may swim free of charge; however, proof must be shown to the receptionist in the facility.
I have a disability do I have to pay for a swim session?
People in receipt of DLA, PIPs or have a blue badge may swim free of charge; however, proof must be shown to the receptionist in the facility.
How to Book
We have a new online booking system in place. Please read below how to access the system
Current Members
If you are an existing Direct Debit or Pay Yearly member you will have to register online and link your membership.
To link your membership you will need the barcode number from your membership card. If you do not have this please use the form here for help with linking your current membership.
Once this is done. Use the Book Now link
Casual Members
If you are a casual member you need to register onto our new system. Please follow to link below to sign up.