Men's Health Week & Father's Day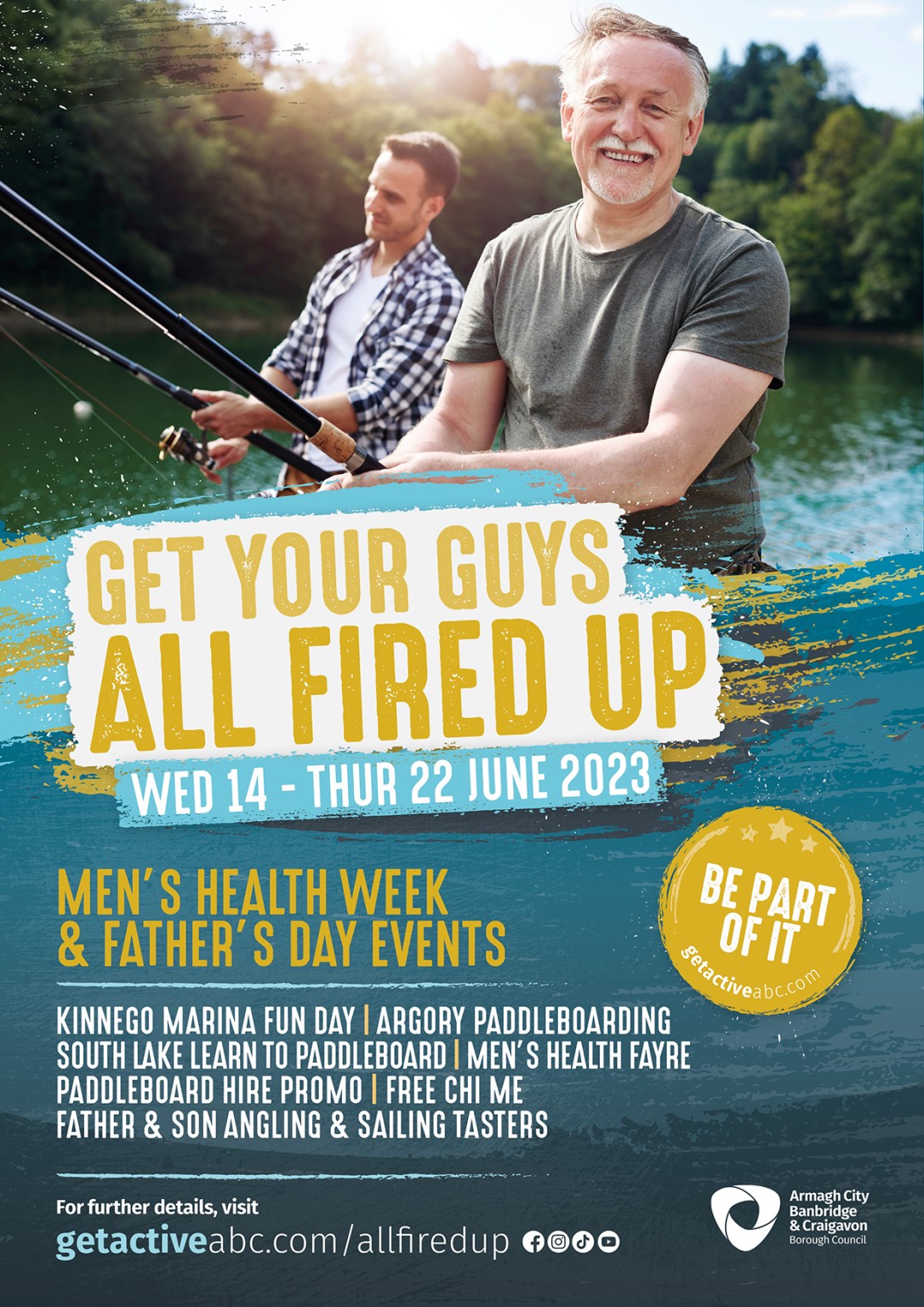 We all have fathers, brothers, sons, grandfathers, and friends that are men! Some of us are even men ourselves! We want the men in our life to be healthy, happy, and with us for a long time, and encouraging them to take care of themselves is a big part of that. It can be hard to find time to do the things we love to do, but Men's Health Week is a good reminder that health is also about happiness.
The theme of Men's Health Week 2023 is Healthy Habits – focusing on encouraging men and boys to build healthy habits by identifying small changes they can make that benefit their health and wellbeing.
In the build-up to Father's Day, and through Men's Health Week 2023, we will be hosting a range of events and activities to fire up the guys in our lives!
Check out the programme below and make plans for a special day of adventure with your guys!
The Argory Paddleboarding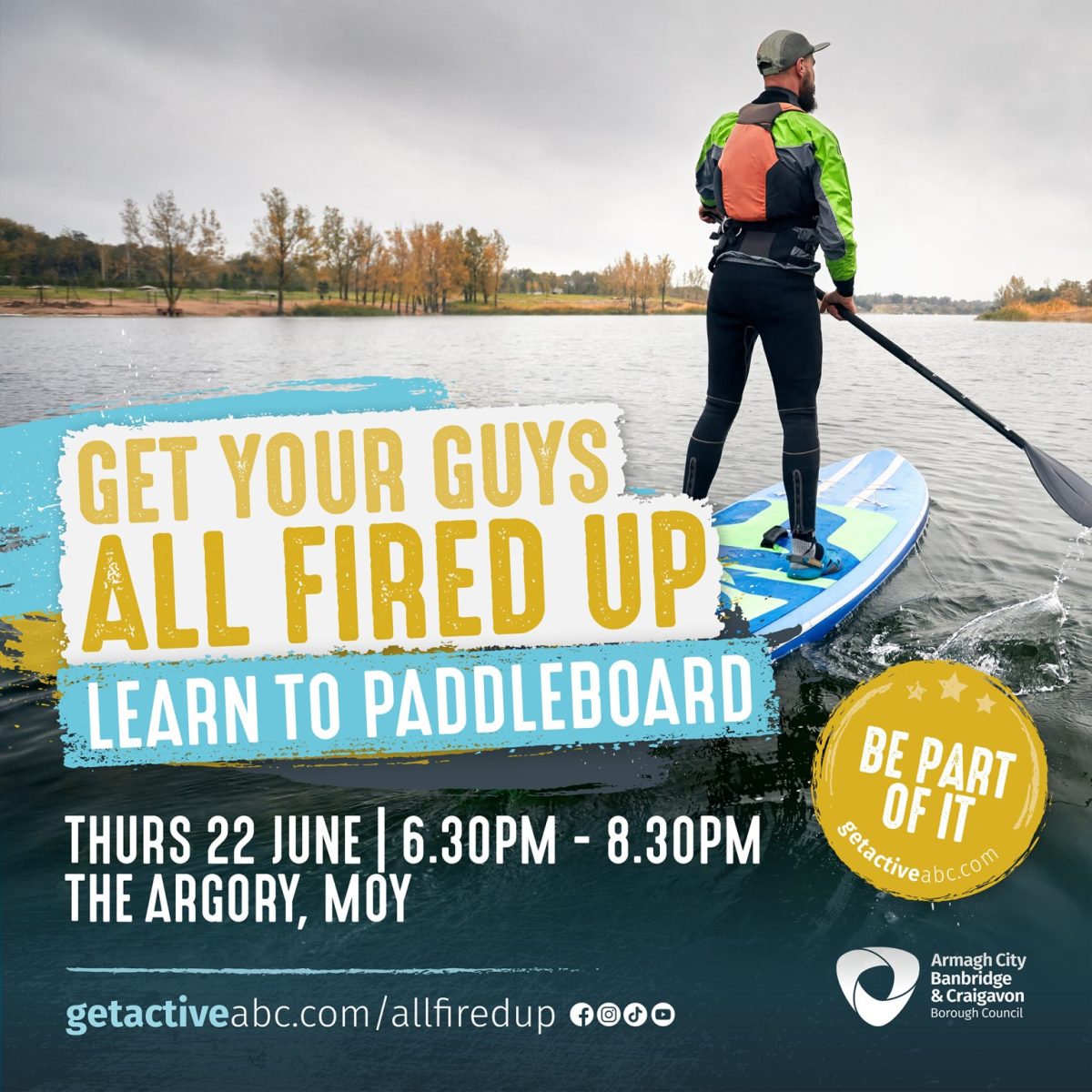 South Lake Men's Health Week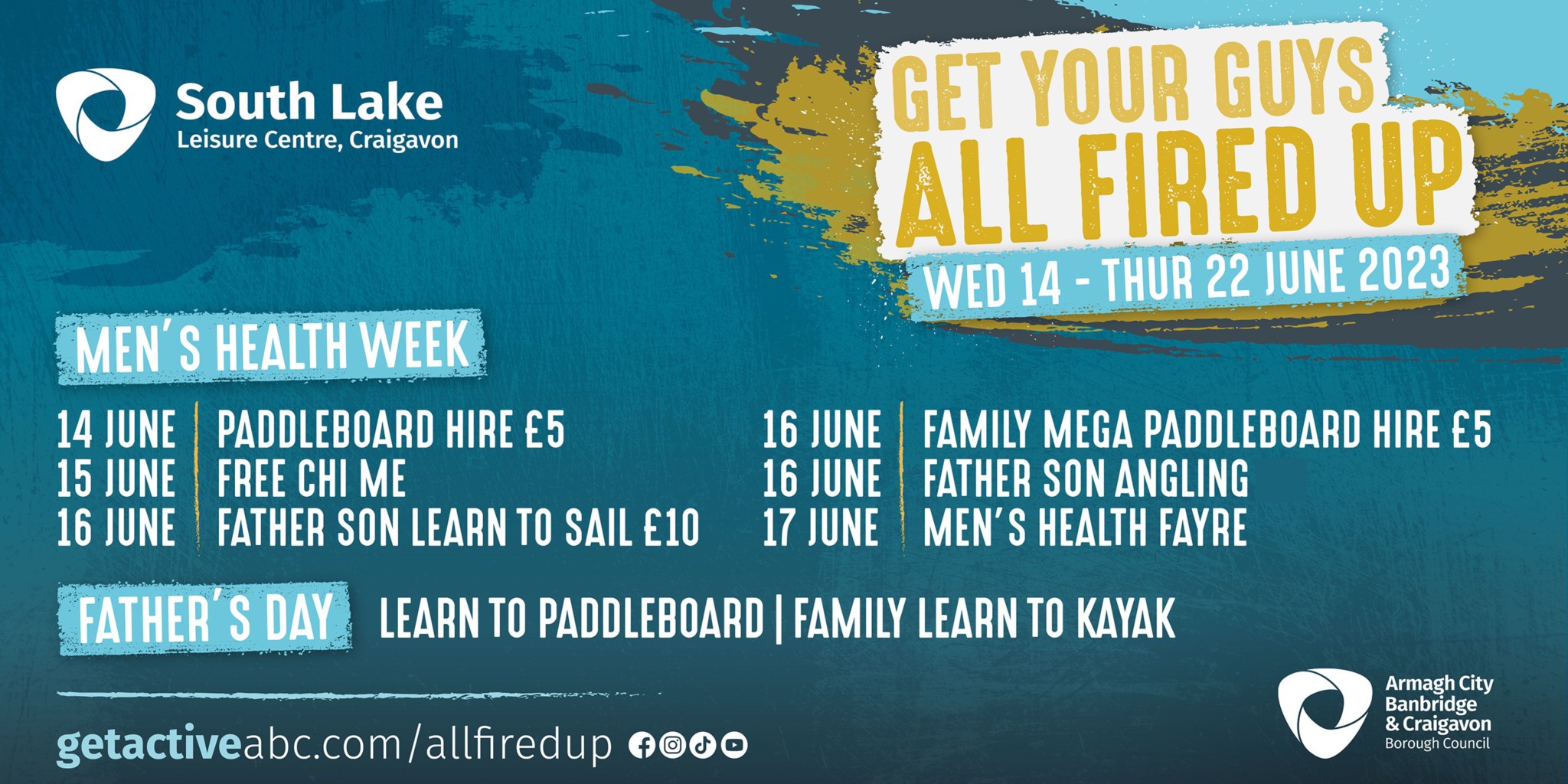 Paddlesports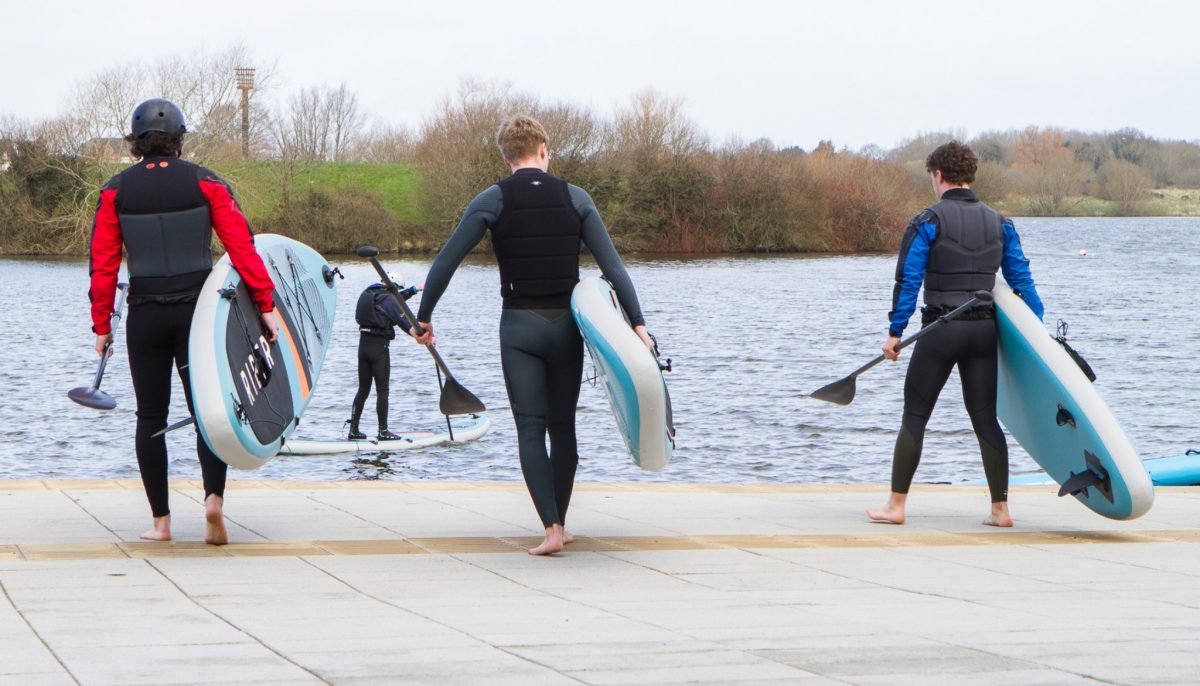 5.00pm – 6.00pm & 6.30pm – 7.30pm
ONLY £5 HIRE
Mens Health Fair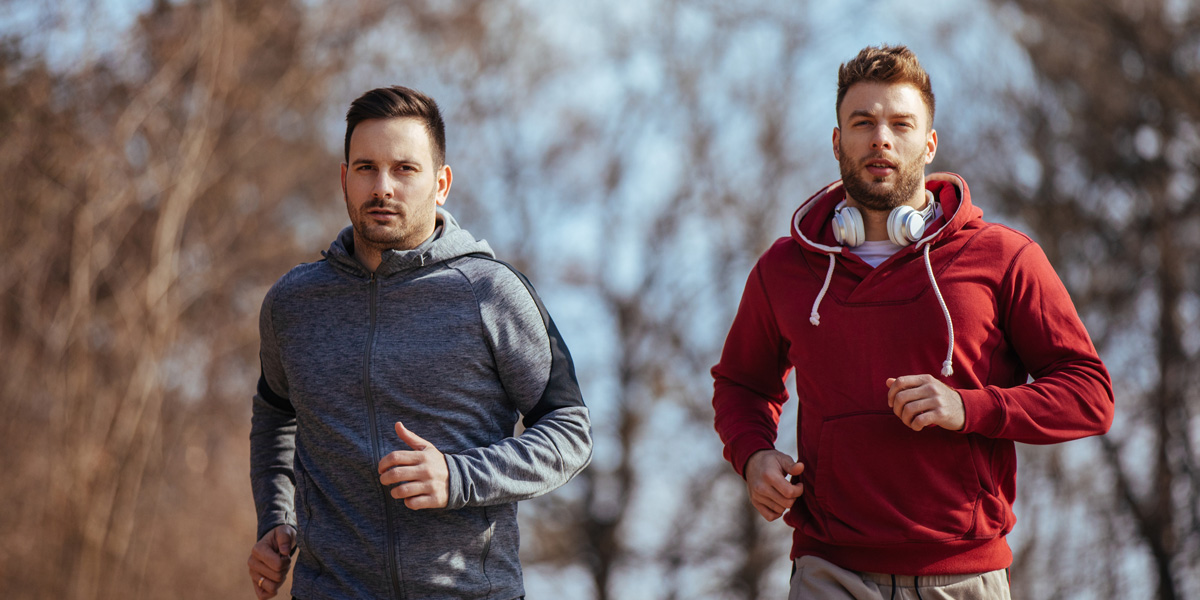 10.00am – 3.00pm
Health & Well-Being Stalls | Health checks available
Celebrating Father's Day – Sunday 18 June
Learn To Sessions
South Lake Watersports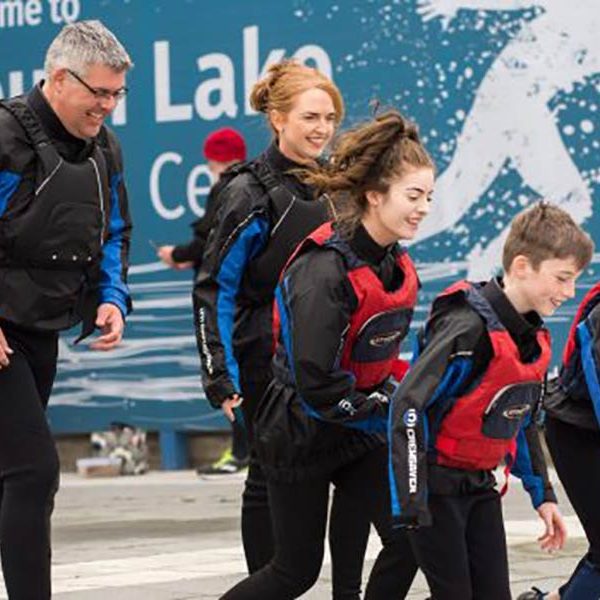 Learn to Paddle Board
2.00pm | 4.00pm
Suitable for age 14+ | £32 per person
Family Learn to Kayak*
2.00pm-4.00pm | Suitable for 6+ years
* Price £32.00 includes tandem family kayak [one adult and one child age 6+]. Multiple boats can be booked depending on family size
Father's Day Competition
Launches Mon 5 June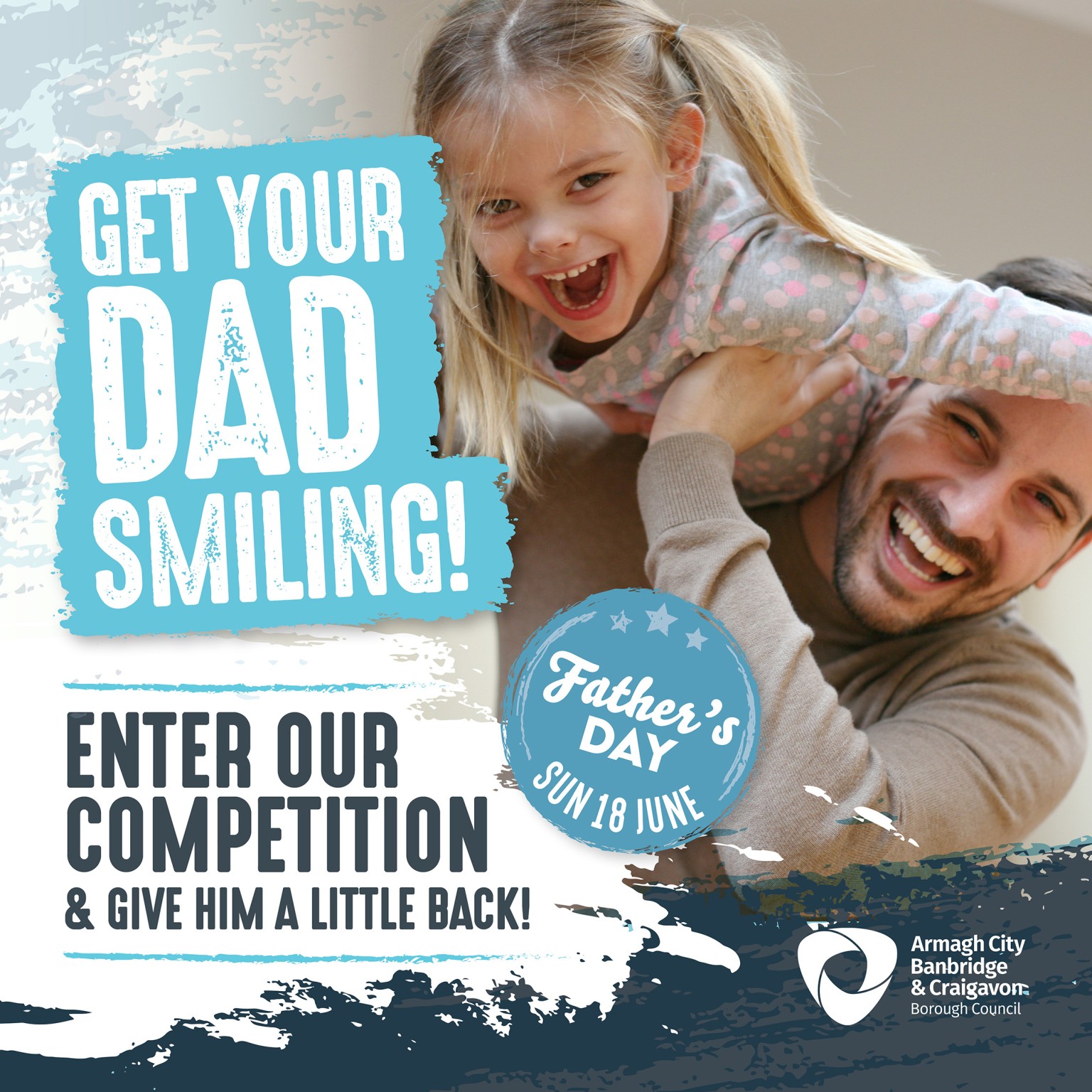 During Men's Health Week, we will be encouraging men everywhere to give themselves 'Time for an MOT', supporting men to be at the top of their game, physically and mentally.