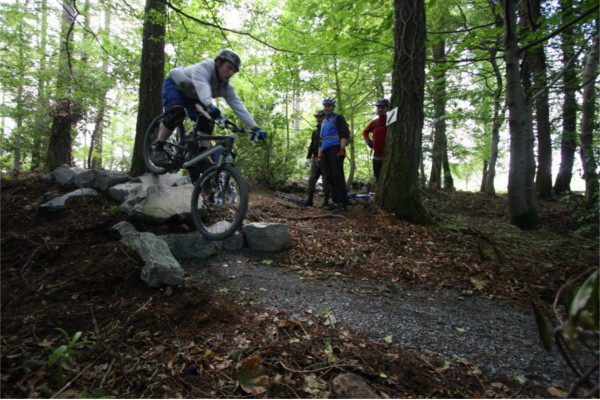 ---
[vc_row][vc_column][vc_column_text]
Gosford Forest Mountain Bike Trail Public Meeting
An opportunity to ride the trails, discuss issues and give constructive feedback on the trails at Gosford.
Date -
Saturday 9th & 23rd March
Time -
10am - 12pm or 1.30pm - 3.30pm
10 spaces
available per session.
Staff Member -
Peter McAtasney
Required -
Mountain Bike, helmet and outdoor clothing
.
We look forward to hearing your views and comments on the day. For more information on the trails at Gosford visit
www.getactiveabc.com/gosford
or contact Gosford via Gosfordforest@armaghbanbridgecraigavon.gov.uk[/vc_column_text][vc_column_text][/vc_column_text][/vc_column][/vc_row]
---
[vc_row][vc_column][vc_column_text]As part of the council's Capital Play Development Programme, the play park in Lurgan Park has been designated for refurbishment, with an investment of £250,000. Before this refurbishment takes place, Council would like to hear resident's views on where the new play park should be located. There are two options available, the existing site or a new site located close to the entrance of Waves Leisure Complex, Robert Street. Please give us your views by completing our survey; this one will be online from 25/3/19 to 8/4/19:
https://armaghbanbridgecraigavon.citizenspace.com/health-and-recreation/lurgan-park-play-park 
[/vc_column_text][/vc_column][/vc_row]
---
[vc_row][vc_column][vc_column_text]Armagh City, Banbridge and Craigavon Borough Council today have unveiled designs following the recent announcement that Gosford Forest Park is to benefit from an £850,000 investment to create a unique outdoor play adventure experience. Gosford Forest Park is located outside Markethill in County Armagh.  The 240-hectare estate features miles of paths and trails around the beautiful woodland and open park spaces. Local people and families are encouraged to engage in a public consultation specially arranged to gain your views on the initial designs and will take place on
Sunday 31st March at Gosford Forest Park, from 12noon to 5pm.
 Come along, meet the design team and have your say on their proposals – the design team will present detailed plans at 12noon and 3pm. The Adventure Play Trail is being designed by award-winning landscape architects Davies White who have expertise in playful landscapes and innovative design. Since winning their first RHS Gold Medal and BBC People's Choice Award the company have gone on to win over 15 national awards for innovative play space projects, including Glasgow's Commonwealth Games Legacy Play Park. The designs for Gosford Forest Park will showcase 5 iconic play structures linked by a 2km woodland play trail. The new outdoor adventure play experience will not only satisfy the growing demand for more child-orientated experiences in the Northern Ireland tourism market, it will establish Gosford Forest Park on a scale that is unprecedented amongst all other forest parks across the UK and Ireland, offering maximum play value, inclusivity and challenge for children of multiple age ranges. If you are unable to make the public consultation session you can still provide us with your thoughts and views on the designs through our
online consultation hub from Monday 1st April
at 
www.getactiveabc.com/adventureplaytrail
Designs plans will remain online and display in the Function Hall at Gosford Forest Park for visitors to view and provide feedback until 28 April 2019.[/vc_column_text][vc_row_inner][vc_column_inner width="1/3"][sc85_gallery images="14532" columns="1"][sc85_gallery images="14538" columns="1"][/vc_column_inner][vc_column_inner width="1/3"][sc85_gallery images="14535" columns="1"][sc85_gallery images="14539" columns="1"][/vc_column_inner][vc_column_inner width="1/3"][sc85_gallery images="14536" columns="1"][sc85_gallery images="14540" columns="1"][/vc_column_inner][/vc_row_inner][/vc_column][/vc_row]