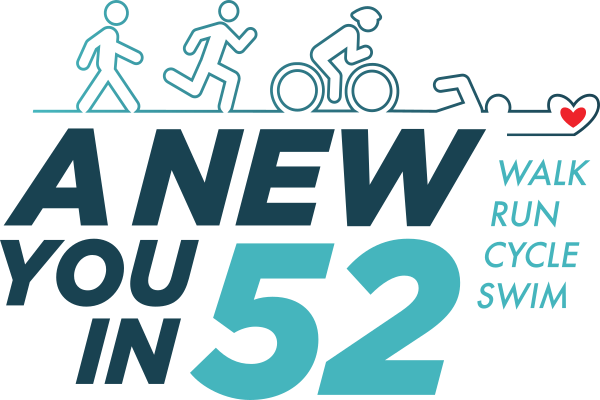 Are you ready to change your life, are you ready for a new challenge. We are here to support you all the way. Interested! Then read on.
This 52 week programme has been designed for those who are 'larger than life' ie BMI 27+, Calculate your BMI below.
Do you want to change your life, health and happiness.  This unique approach to fitness combines several of councils very successful health programmes ie C25K, Sofa to Saddle etc. Under the support and supervision of fully qualified coaches and fitness instructors, this steadily progressive course is suitable for anyone who is committed to improving their health, while making new friends, learning new skills and enjoys the benefits of exercising outdoors.
Who is it aimed at?
The programmes is aimed at those who are:-
Willing to accept the challenge of a year long life changing programme
Willing to help and support and be supported by their fellow participants
Willing to receive and provide help, support and motivation to fellow participants
Willing to have a go at everything
Those with a BMI 27+
Those aged 18 yrs+
Prepared to share medical history with coaches (where relevant to the programme)
Truly commitment to attending all sessions to ensure maximum success.
Can ride a bike, ideally have access to one, but a limited number are available so don't let that put you off
Can swim up to 25m.
Can pay the fee of £1.00 per session.
What the programme includes?
The programme is a combination of several of the council's very successful health programmes. This programme is the first of its kind and has been carefully designed to ensure that it is achievable by everyone regardless of your starting point. Each activity will allow you to work at your own pace.
Parkwalk – Parkwalk is an important part of parkrun, walk at your own pace and each week watch your time improve. http://www.parkrun.org.uk/
Couch to 5K – This 9 week running programme follows the NHS plan. It is very progressive and ideal for those who have not run before. nhs.uk/live-well/exercise/couch-to-5k-week-by-week/
Parkrun – now you are a runner, it's now time to gently up the pace. http://www.parkrun.org.uk/
Sofa to Saddle – this 9 week cycling programme follows Cycling Ireland – Bike for Life award, cycle on the roads or take to the park trails, or if that's not for you we can head to the gym to ride on a spin bikes, we can decide nearer the time?
Swimming – Open water swimming is the new health fad and has proven to have tremendous health benefits. Put on a wetsuit (provided by Watersports Centre) and have a go, again this is an activity that can be at your own pace, swim one lap or 10, it's up to you.
(Swimming pool sessions can be arranged for those who are not keen on open water)
Triathlon – you have made it!!! The year is almost over and you've tried many new activities, the final challenge is to add them all together. This final programme will prepare you for the excitement of participation in one of NI triathlon events. Swim, Cycle, Run.
 Choose a distance that suits you and go for it, the buzz is amazing.
Optional extras
Healthy Eating is key in losing weight and maintaining weight loss. This programme will include a number of interactive Healthy Eating sessions which will raise awareness on how to make healthier food choices and how to shop healthier. For more information on healthy weight loss check out the NHS 12 Week Weight Loss Plan nhs.uk/live-well/healthy-weight/start-the-nhs-weight-loss-plan/
Basic Health checks – As a way of monitoring your progress throughout the programme we will be offering quarterly health checks which will record your height, weight, BMI (body mass index) waist circumference and a before and after photo etc
What is expected of you?
What is Expected of You
As with all things in life you will only "get out what you put in".
Success will rely on your commitment to make healthy lifestyle changes around you levels of physical activity and you eating habits.
A high level of motivation to attend the programmes offered and follow the healthy eating advice
Times and Venues?
Programme will commence on Thursday 4th October 2018
What equipment will you need?
Walking and running – trainers, comfortable loose clothing ie tracksuit, jogging bottoms, sweatshirt, and lightweight waterproof top. Please do not rush out and buy new kit, the coaches can advise you as the weeks go on and activities change.
Cycling – Bike and helmet. If required. There are a limited number of bikes available upon request.
Swimming – bright coloured swim hat, swimsuit and goggles. Swim floats will be provided for those new to open water swimming.
What are the Health benefits?
Increased cardiovascular fitness.
Increased muscle strength and flexibility.
Improved joint mobility.
Decreased stress levels.
Improved posture and coordination.
Strengthened bones.
Lower blood pressure, and cholesterol
Weight loss
Decreased body fat levels.
Prevention or management of disease
Improve mental health
Added quality years to life
Improved confidence and social inclusion
Bookings