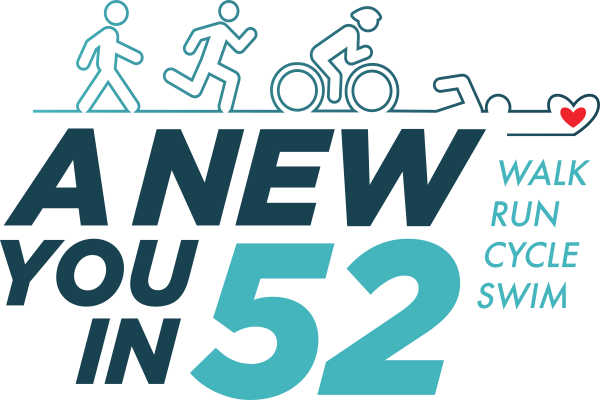 This 52 week programme has been designed for those who have a BMI 25+ (Click here to work out your BMI) or are currently inactive.
Do you want to change your life, health and happiness?
This unique approach to fitness combines several of councils very successful health programmes i.e C25K, Sofa to Saddle, Open Water Swimming. Under the support and supervision of fully qualified coaches and fitness instructors.
This steadily progressive course is suitable for anyone who is committed to improving their health, while making new friends, learning new skills and enjoying the benefits of exercising outdoors.
Who is the programme aimed at?
The programme is aimed at those who are:
Willing to accept the challenge of a year long life changing programme
Willing to help and support and be supported by their fellow participants
Willing to receive and provide help, support and motivation to fellow participants
Willing to have a go at everything
Those with a BMI 25+ or currently inactive.
Those aged 18 yrs+
Prepared to share medical history with coaches (where relevant to the programme)
Truly commitment to attending all sessions to ensure maximum success.
Can ride a bike, ideally have access to one, but a limited number are available so don't let that put you off
Can swim up to 25m.
Can pay the fee of £40.00 per quarter. Total £160.00 per year.
How do I work out my BMI?
Click HERE to find out your BMI using the BMI calculator.
What does the programme include?
The programme is a combination of several of the council's very successful health programmes. This programme is the first of its kind and has been carefully designed to ensure that it is achievable by everyone regardless of your starting point. Each activity will allow you to work at your own pace.
Walk in the Park – Walking is a great way to start to become active. Gently increasing your speed and distance.
Couch to 5K – This 9 week running programme follows the NHS plan. It is very progressive and ideal for those who have not run before. Click HERE for more on Couch to 5K.
Parkrun – now you are a runner, it's now time to gently up the pace. Visit http://www.parkrun.org.uk/ for more information on Parkrun.
Cycling – The initial few weeks will be spend indoors on the spin bikes before taking to the local park trails on the mountain bikes. Bikes are available for those that need to borrow one. Road cycling is a progression if time and skills allow.
Swimming – Open water swimming is the new health fad and has proven to have tremendous health benefits. Put on a wetsuit (provided by Watersports Centre) and have a go, again this is an activity that can be done at your own pace, swim one lap or 10, it's up to you. A few pool sessions have been arranged to start with to get everyone back into the water.
Try-aTry Tritahlon – You have made it!! The year us almost over and youve tried many new activities, the final challenge is now adding them all together. Swim, Cycle, Cun. Choose a distance that suits you and go for it!!
What is expected of you?
As with all things in life you will only "get out what you put in".
Success will rely on your commitment to make healthy lifestyle changes around your levels of physical activity and your eating habits.
A high level of motivation to attend each week and follow the healthy eating advice.
How much does the programme cost?
The cost is £40.00 per quarter, total £160.00.
This equates to less than £1.50 per session and covers all activities listed on the timetable, equipment hire i.e bikes, wet suits, entire into two council events and a course t-shirt.
The full cost per quarter is paid in advance of each new activity: 15th October, 14th January, 14th April, 14th July.
What equipment do I need?
Walking and running – trainers, comfortable loose clothing ie tracksuit, jogging bottoms, sweatshirt, and lightweight waterproof top. Please do not rush out and buy new kit, the coaches can advise you as the weeks go on and activities change.
Cycling – Bike and helmet. If required. There are a limited number of bikes available upon request.
Swimming – bright coloured swim hat, swimsuit and goggles. Swim floats will be provided for those new to open water swimming.
What are the Health benefits?
Increased cardiovascular fitness.
Increased muscle strength and flexibility.
Improved joint mobility.
Decreased stress levels.
Improved posture and coordination.
Strengthened bones.
Lower blood pressure, and cholesterol
Weight loss
Decreased body fat levels.
Prevention or management of disease
Improve mental health
Added quality years to life
Improved confidence and social inclusion
Quotes from previous participants
Joining the New You in 52 scheme has been the best decision ever. I have suffered from depression for the last 17 years, lacked confidence, low self-esteem and low motivation. This group has given me the opportunity to take on new challenges at my own level and pace. The coaches have been amazing; they are support, advice and encouragement and most importantly friendship. My fitness level has increased so much that I was able to take part in the Belfast Marathon Relay with some of the group members. I now have the confidence to try new things. I take part in the city park run every Saturday morning and have joined a social running group in Craigavon called Fit-zone. Honestly, this group has changed my life. I have been able to reduce my anti-depression medication for the first time in 17 years and hopefully I will be able to come off them completely with the continuation of this group.
When I saw the advert for A New You in 52 last September I signed up more for the mental aspect of the programme rather than the physical side after being prescribed antidepressants. I was scared and excited to embrace the challenges that would lie ahead and the programme would help me conquer my fear of cycling on the roads. The fact that my best friend decided to sign up and join me was also an added bonus. Since starting the programme I have surprisingly loved the running and have signed up to the local running club and am aiming to complete my first 10k this summer. The support from the group leaders is amazing and they continually encourage us, keeping us focused and providing plenty of laughs. I am honoured to be part of great program and an amazing group of girls. I would encourage anyone who's looking for a physical or a mental challenge or just to socialise and meet new people to sign up now.
A recent check up with the GP confirmed my cholesterol has lowered since joining the programme and I have avoided being up on medication. I have made lifelong friends on the programme and the support and encouragement we get from each other is just amazing. I finally feel I am doing something for me.
Book Here