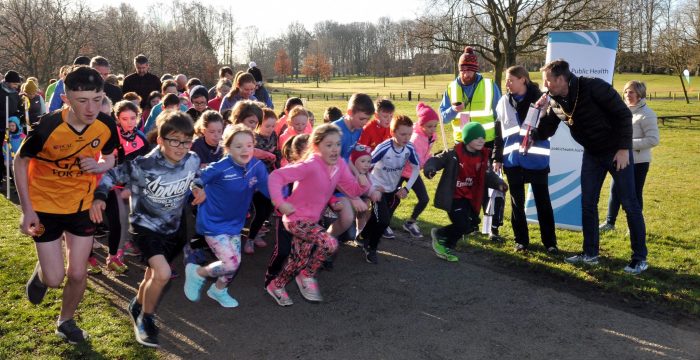 Junior Parkrun is a series of 2k runs for children aged between 4 and 14. They are held in areas of open space around the UK. They are open to all, free, and are safe and easy to take part in. If you are not a junior please come along to one of our weekly Saturday parkrun events instead.
For full details go to the Parkrun Website or find us on Facebook
What is Junior Parkrun?
It is a 2k run for juniors only (4-14 year olds).
When is it held?
It is held every Sunday at 9:30am.
Where is it?
The event takes place at Windsor Avenue, Lurgan, Craigavon, BT67 9BG. See Course page for more details.
What does it cost to join?
Nothing – it's free! but please register before your first run. Only ever register with parkrun once. Don't forget to bring a printed copy of your barcode.
How fast do I have to be?
The aim is to have fun. Please come along and join in whatever your pace!
Gallery