GetactiveABC Open Day – 25th February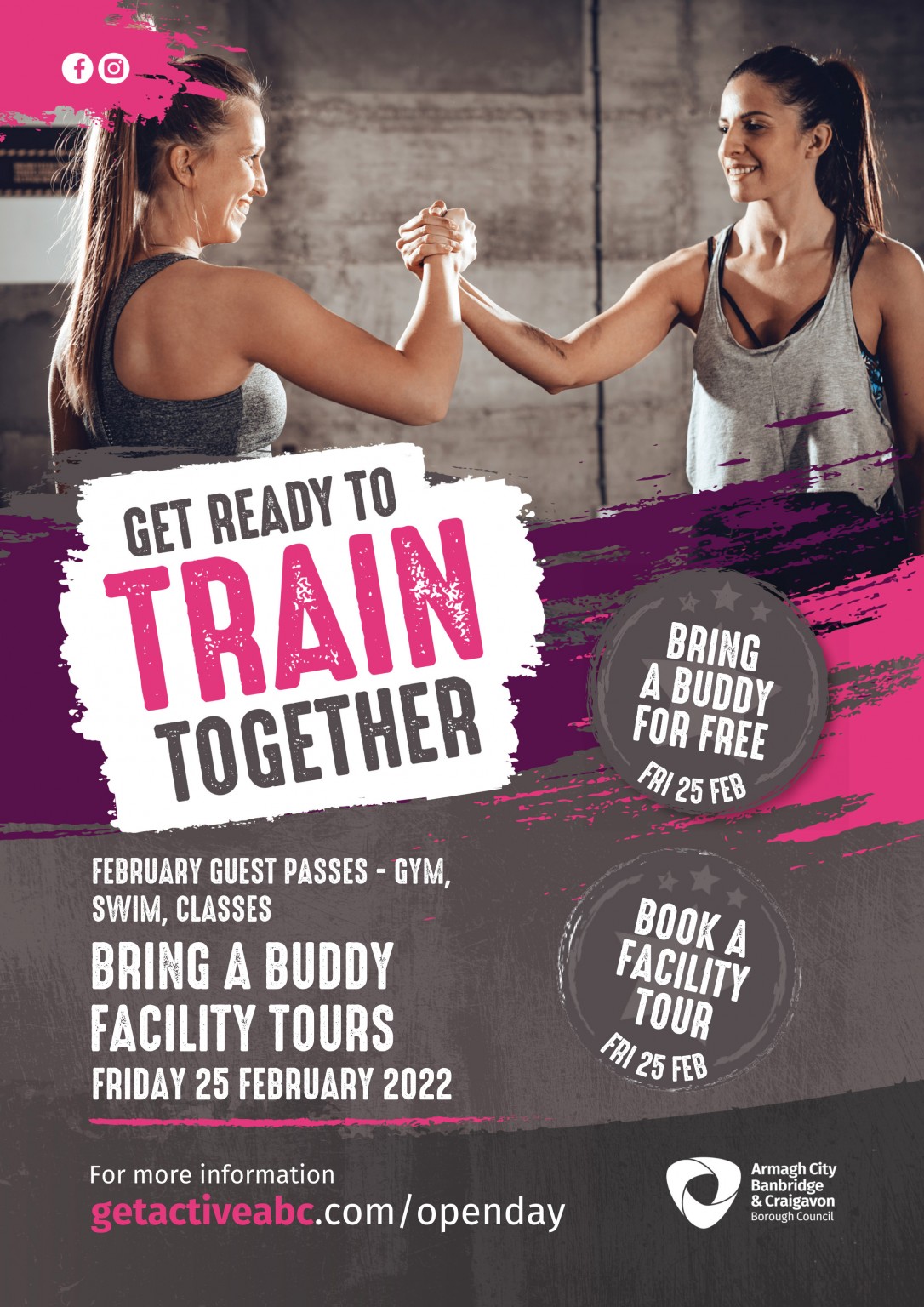 Scientists from the University of Southern California found that people who work out with friends enjoy it more than those who work out alone. So, as part of our getactiveabc Open Day, we are encouraging members to 'bring a buddy' for free to a gym session, swim session or fun fitness class on Friday 25th February. Training together will keep you motivated, you're less likely to skip a workout, and a bit of friendly rivalry can bring out your competitive streak as you push each other to go that extra mile! For health and safety, any friends visiting the gym for the first time must watch our induction video before their visit.
PRIZE OPPORTUNITY ONE
Fancy a pamper/treatment session at South Lake Leisure Centre's Health & Wellbeing Suite? Our therapists at the centre have generously offered three lucky members the chance to win:
1] A spa treatment for two at Bells Nirvana At South Lake – 'Pamper Me With Peppermint & Tea' [back, neck & shoulder massage | lemon foot scrub | peppermint foot mask with lower leg massage] | 60 minute spa use | Afternoon Tea with Cafe Incredable. See all Bells Nirvana details HERE
2] A spa treatment for two at Eden @ South Lake – Detox Body Wrap Package. Algi mud infused with refreshing citrus oils will be brushed over the body and occluded to trap in heat and aid in detoxification. While the wrap develops enjoy a hot oil pressure point face and scalp massage to ensure total relaxation and assist the removal of toxins. To finish your visit, you will wind down in the relaxation room where you will receive a fruit smoothie refreshment and 60 minutes in the spa area. See all Eden details HERE
3] A voucher for Simply Beautiful @ South Lake. Buddy up your treatments with this Simply Beautiful package just for you! Enjoy a stress busting back massage + a dermalogica facial, finish your treatment off with refreshments in the relaxation room followed by 60 minutes enjoying all the spa facilities Health & Wellbeing Suite has to offer. See all Simply Beautiful details HERE
All you have to do to be in with a chance of winning one of these fabulous prizes is to pre-register your buddy on the button below and bring them along to your chosen centre this Friday. You will be automatically entered into the draw and a winner will then be chosen randomly.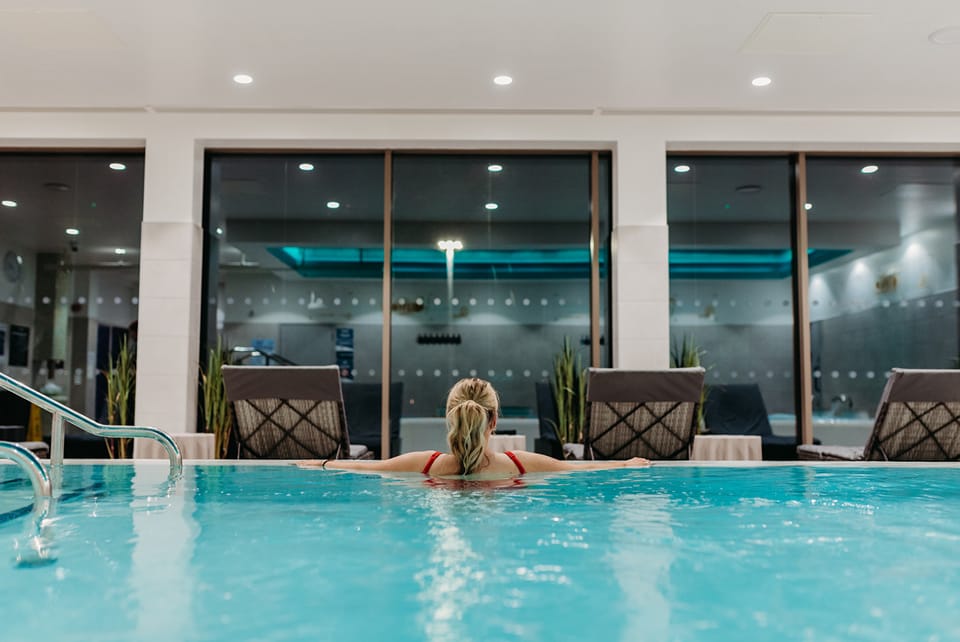 PRIZE OPPORTUNITY TWO
ROW 500M AND THE FITNESS ADVISOR IN THE GYM WILL ENTER YOU! 
If you fancy a bit of snowtubing at Craigavon Golf & Ski, a game of golf maybe, or simply some credit to use towards your membership fees, then you and your buddy can take part in our Gym Challenge this Friday across our nine leisure centres. With an opportunity to win a £50 getactiveabc gift voucher, simply take the challenge at your chosen centre and get a member of staff to record your details. The fastest time will win the voucher. Members may not be able to make it to the gym on Friday so we are extending the challenge to all members across the weekend, to include Saturday and Sunday. Good luck everyone!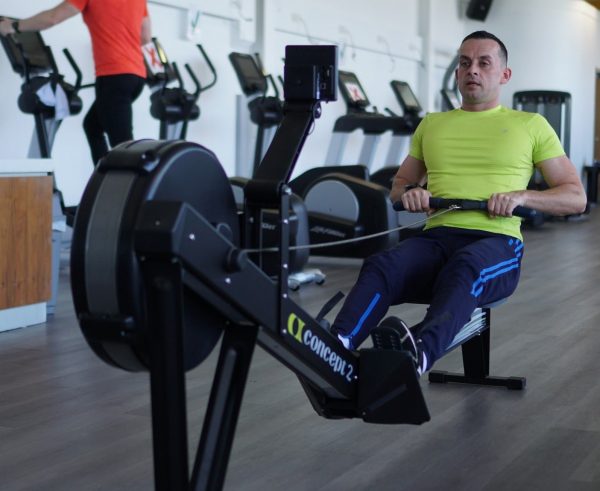 View our class timetables across the borough with booking links here.  We have added additional fitness classes in Armagh and Craigavon for Friday 25th February and these can be viewed below:
SOUTH LAKE 'BRING A BUDDY' CLASS TIMETABLE
7.00 – 7.45 – HIIT
7.30 – 8.15 – Aqua Fit
8.30 – 9.15 –  Tai Chi
8.30 – 9.15 – Functional
9.30 – 10.30 – Pilates
10.00 – 10.45 – Group Cycle
10.45 – 11.30 – Zumba
12.00 – 12.45 – Cardio Pump
12.30 – 13.15 – Aqua Fit
13.00-14.00 – Yoga
13.00 – 14.00 – Virtual Cycle
14.30 – 15.15 Group Cycle
16.00-16.45 – Circuits
17.45-18.30 – Circuits
18.00-18.45 – Group Cycle
19.00-19.45 – Cardio Pump
19.00-19.45 –  Virtual Cycle
ORCHARD LEISURE CENTRE 'BRING A BUDDY' CLASS TIMETABLE
Yoga 9.30am – 10.30am
Activity Morning 10.30am – 11.30am
Indoor Cycling 12.45pm – 1.15pm
Yoga 1pm – 2pm
Indoor Cycling 5.30pm – 6.30pm
Cardio Cycle 6.45pm – 7.45pm
We have a fantastic team of Fitness Advisors and Motivators who are there to help you take that first step to a new healthier lifestyle and ensure you achieve your goals. The Open Day is an opportunity to chat to our team, enjoy some taster classes and  explore using the halogetactiveabc App in the gym.
View our videos and find out more about how the team will support you on your fitness journey!