Bushcraft – Learn To Survive
THE GREAT THING ABOUT BUSHCRAFT IS WHEREEVER YOU GO THE SKILLS GO WITH YOU!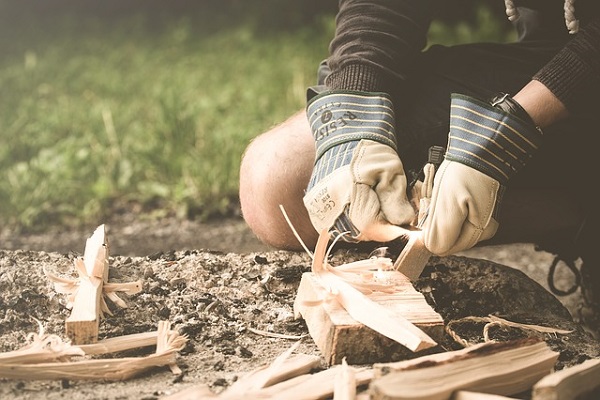 Bushcraft is an aspect of outdoor pursuits which is growing in popularity. It encompasses a number of different disciplines such as camp craft, survival skills, expeditions and canoeing.
Bushcraft can help people relax, reduce stress and instill a sense of accomplishment and wellbeing. It also allows participants to get out in the open air and enjoy the company of others in very different surroundings.
SUSTAINABLE COMMUNITIES PROGRAMME
Delivered by our instructors at Kinnego Bushcraft Centre in Craigavon, this programme links in wih the work of youth clubs, schools and the Youth Justice Agency and has a great influence and far-reaching effect in supporting young people.
It provides opportunities throughout the year for some 4,700 young people from disadvantaged areas to participate in outdoor adventure, survival and learning experiences such as fishing and camping trips.
It also offers activities such as walking and tracking to help vulnerable young people, who are in care, have been affected by drug abuse or suicide or have mental health issues as a result of abuse. Our instructors also provide mentoring support to young offenders who clear up woodlands and pick litter as part of their community service.
Both programmes demonstrate the importance we place on investing in young people, engaging with them in a meaningful way and helping them realise their full potential.
GROUP BONDING & TEAM BUILDING WORKSHOPS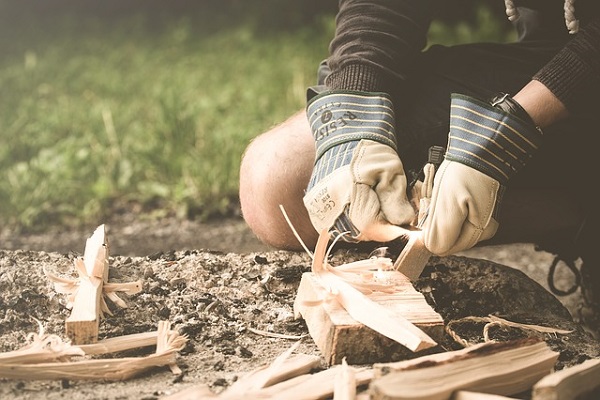 The Kinnego Bush Craft Centre offers courses and programmes on the practical skills of camp craft, building shelters, making fires, wild food and plant identification for fresh faced beginner through to veterans of the outdoor pursuits.
The Centre also offers outdoor group bonding and team building workshops based around nature and basic survival principals along with how and why we should care for our surrounding environment.
FAMILY BUSHCRAFT COURSE
This 1 or 2 day course offers you the chance to be a family in the old way, exploring the joys and secrets of nature together.
YOUNG SURVIVALIST COURSE
Our 2 day course for young people is an introduction and good grounding in all the skills necessary to survive the wilderness anywhere in the world.
TWO DAY BUSHCRAFT COURSE
This is a great introduction to bushcraft for all groups or individuals who just love nature and enjoy the outdoor experience and the company of other like-minded folk.
WILDLIFE WALKABOUT TRIP
This is an excellent way to explore the Irish countryside and view nature close up. A great introduction to viewing wildlife of Lough Neagh, where you will learn about habitats and ecosystems, you will experience what happens at night, relationships between predators and prey and general animal behaviour.
JUNIOR EXPEDITION
For young interested Bushcrafters to take their skills and knowledge further, giving them the tools to be competent and confident in the great outdoors. Skills taught on this course are essential for anyone seeking adventure in wild places.
INTRODUCTION TO SURVIVAL
This is the first step taster introduction course covering all the skills of survival and wilderness living
SURVIVOR MAN COURSES
The ultimate wilderness experience course now offered at Kinnego Marina where all the essential skills of land and water survival are offered over a 3 day course, not for the shy individual! Full teamwork and individual approach essential on this course.