Craigavon Golf Ski Centre
DON'T LIMIT YOUR CHALLENGES, CHALLENGE YOUR LIMITS
Craigavon Golf & Ski Centre is set in beautiful wooded surroundings near the shores of Lough Neagh. It boasts a premier outdoor 300ft dendex artificial ski slope, pona tow lift on the main slope, beginners nursery slope area and snowtubing slope. Suitable for both beginners, advanced skiers and snow boarders, the centre offers lessons, coaching, equipment hire and children's parties. Get some pre-ski season practice and brush up on your skills on these year-round slopes. We promise an experience that will live long in the memory!
The three golf courses are set in mature parkland and offer many challenges, featuring a 18 hole par 72 course, a 15 hole par 3 course and a 18 hole par 3 footgolf course. In addition, there is a floodlit driving range and two putting greens. The site is complemented by an attractive clubhouse catering for the needs of the visitor which includes changing facilities and a restaurant with covered terrace, overlooking the ski slope and golf courses
If you have any queries about visiting Craigavon Golf Ski Centre, then please don't hesitate to contact us by one of the methods below:
Get In Touch
Send us an email
Online Enquiry Form
COMPLETE FORM ONLINE
Please Note That The Ski Slope Opening Times Do Not Neccessarily Reflect Centre Opening Times
Activities & Adventure
SEIZE YOUR PRESENT, ENJOY YOUR LIFE

Golf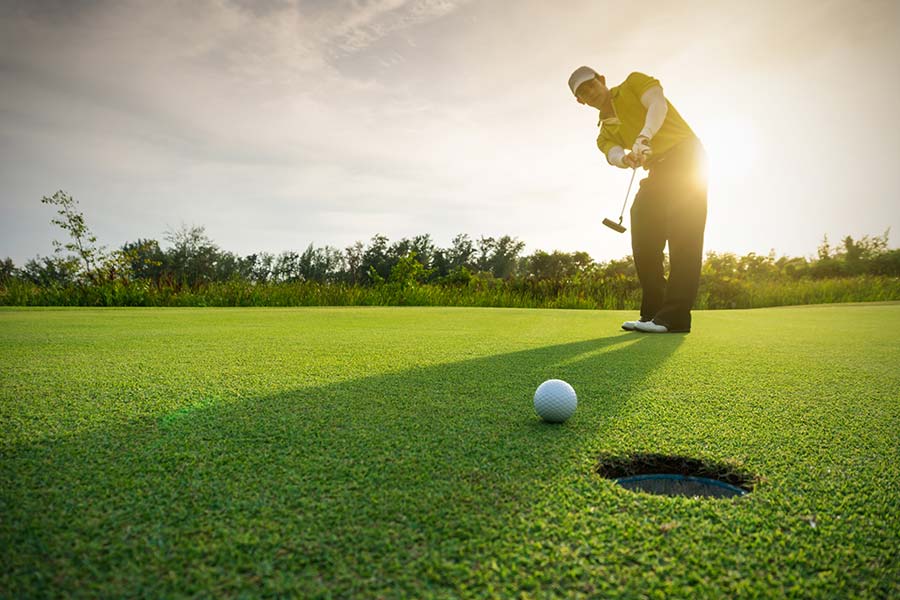 Snowtubing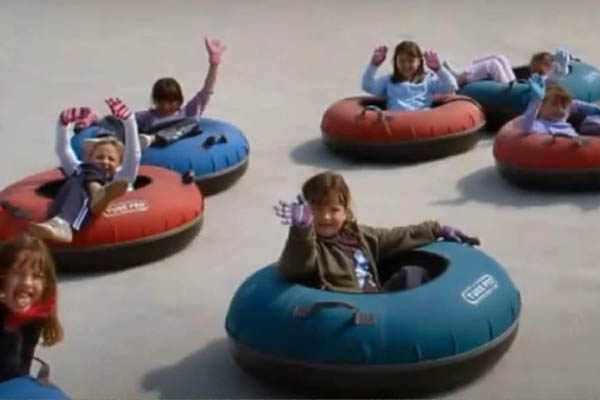 Skiing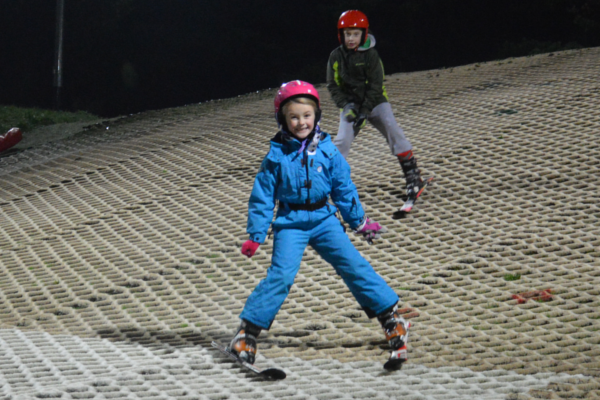 FootGolf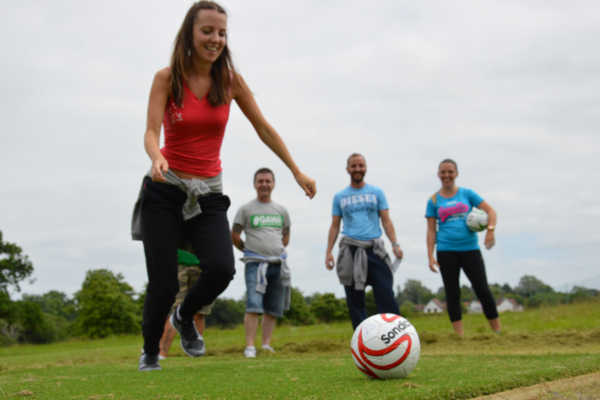 Snowboarding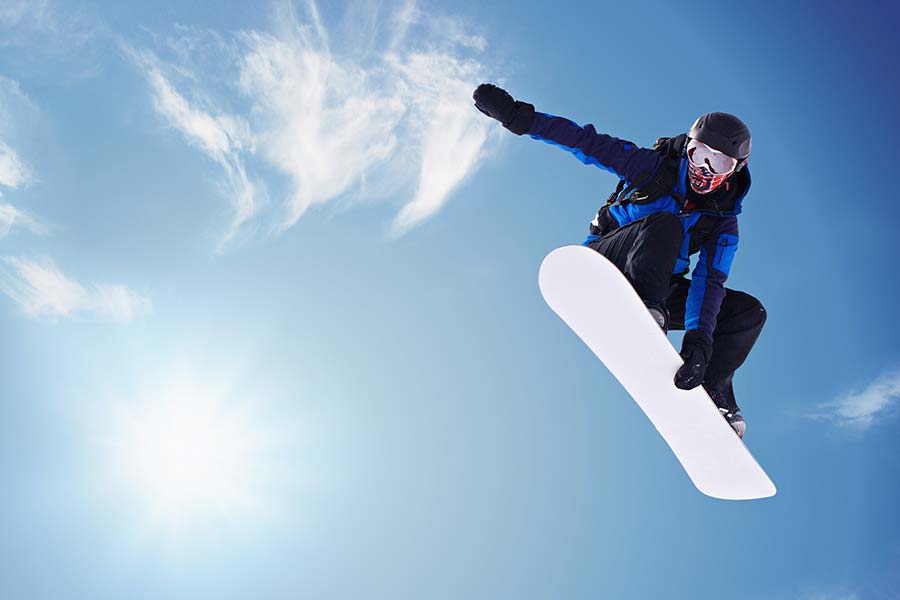 Accessibility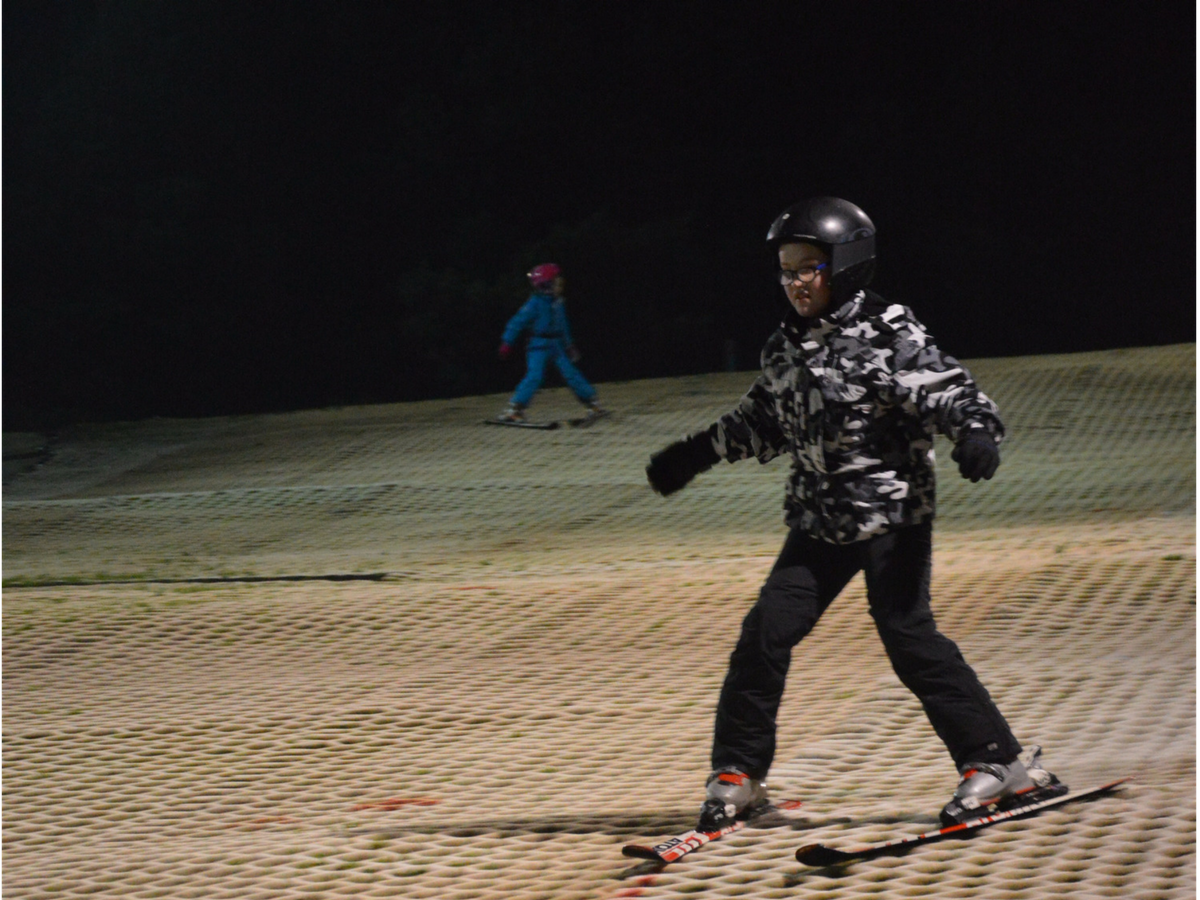 Virtual Reality Tour
We are excited to reveal a new virtual reality tour of Craigavon Golf & Ski Centre! This project led by Mencap NI and Sport Northern Ireland aims to get more people with a learning disability engaging with sports and sports facilities.
There is now Virtual Reality experiences in 5 different locations in Northern Ireland!!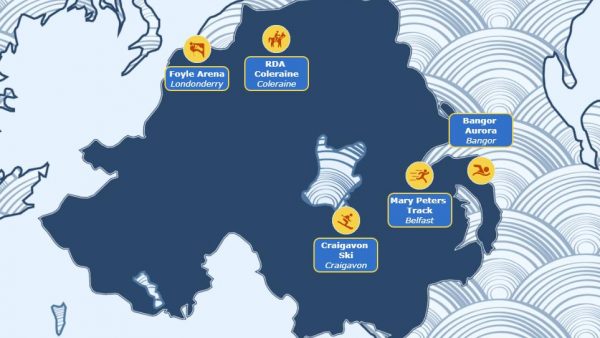 Please note that the ski slope opening times do not neccessarily reflect centre opening times
Ski Ability NI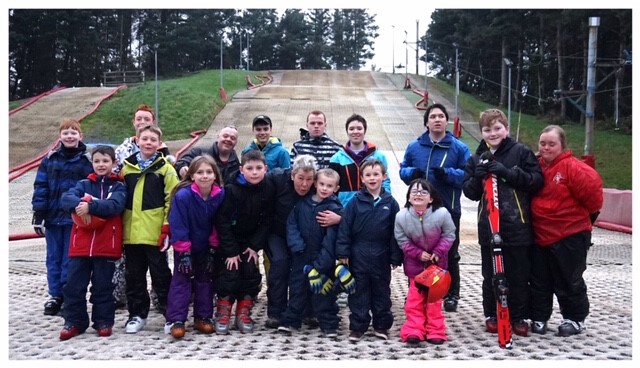 Ski Ability NI, is based in Craigavon Golf Ski Centre. We meet every Monday night from Oct – April.
We provide ski instruction for young people with additional needs. All members receive first rate instructions from a team of dedicated and qualified instructors led by head coach Jill Coulter Sloan. The atmosphere of the club is relaxed and fun. It is important to us that every athlete feels appreciated and has a sense of achievement at the end of each training session.
Ski Ability NI is affiliated to the Special Olympics and our members are given the opportunity to take part in race events with the most successful being chosen to represent Ireland in the Special Winter Olympics.
Four of our athletes have participated in the Special Winter Olympics in Korea 2013 and Austria 2017. They were very successful and brought home a total of 6 Gold, Silver and Bronze medals.
All tasks are structured in a way that is challenging but stress free. There is lots of patience, praise and respect for everyone.
Annual Subscription – £150 per child
Times
Mondays October – April
Special Olympic session – 7pm – 8pm
Ski Ability session – 8pm – 9pm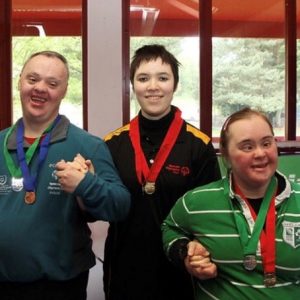 What To Wear
If you're a beginner, or if you've never been to a dry slope before you'll probably be wondering what to wear. This is our summary of what you'll need:
The number 1 rule for clothing on a dry slope is that no matter how hot it is, you must always wear long sleeves and gloves. This is for safety reasons.
Contrary to popular belief, the socks you wear for skiing don't have to be thick, but they do have to be as long as possible to help to avoid getting blisters. Don't be tempted to wear two pairs of socks as this causes extra rubbing.
Ideally we would recommend a pair soft shell trousers because being outdoors it can sometimes be cold and wet, however as an alternative a pair of waterproof jogging bottoms are reasonable. Trousers that are not waterproof, such as jeans are not suitable as you would get very cold and wet. And you would also look silly. Trousers you wear must be long – if you fall over and are wearing three quarter length trousers or shorts you can get burns from the slope (similar to getting rope burn).
When it's cold outside bring a jumper or fleece, but not too thick as you'll be doing enough physical activity to keep warm.
Ideally your jacket should be an anorak style waterproof jacket so that if it rains you won't get too wet. Jackets should not be too long so that they do not restrict your movement.
Gloves must be worn at all times on lessons, and should ideally be waterproof. Not too expensive – nursery slope lifts have a tendency to tear gloves so don't bring any you're too attached to.
There are changing rooms for you to change into dry clothes after your lesson if you want to (though if you want to wander around town in ski gear later that's fine with us!)
Equipment
Rental of ski boots is included in the price you pay, but you can choose to bring your own if you have them. The boots come in a wide range of sizes.
Rental of skis is included in the price you pay, and again you can bring your own. We suggest that if you have an old pair of skis that haven't been used for a few years that you ask your instructor to take a look and make sure they're ok before you start skiing on them.
Some slopes make the use of helmets mandatory, and on those slopes a ski helmet must be worn on all lessons. No exceptions – even our instructors have to wear ski helmets at all times on those slopes. This does not apply to all slopes, and we will let you know when you book. Rental of helmets is included in the price you pay, or you can bring your own. Alternative types of helmets (for example bike helmets) are strictly not allowed.
Rental of ski poles is included with the price you pay, but for most lessons you won't even need them. If you aren't sure whether you need them or not, the answer is that you don't.
You don't need goggles but it's up to you if you want sun glasses.
This depends on how sunny it is on the day of your lesson. In the height of summer we'd recommend that you do use suncream.
FAQs
Where is the Golf & ski Centre?
The Craigavon Golf and Ski Centre is just 5 minutes from Junction 10 of the M1 or see the Contact Us page for full details. Lurgan Train Station is about a 15-20 minute walk or a 4-5 minute taxi journey.
How much does it cost to hire equipment?
Skis, boots and board hire is included within the cost of admission.
Can I use my own equipment?
Yes, you are more than welcome to use your own equipment
Do I qualify for a discount if I have my own equipment?
Are there changing facilities?
I am not taking part but where can I come and watch my family/friends?
Alpine lodge Restaurant offers fantastic views of the main slope. You can even venture out on to the balcony to truly interact with the action on the slope!
Is there a charge for spectators?
No, it is free of charge.
How long and steep is the slope?
The main slope is 80 metres long by 18 metres wide and is approximately equivalent to a blue and red run from the top in a resort. There is also nursery area 30 metres long, 16 meters wide. And a tubing run 45 meters long.
What is the recreational standard?
The ability to use the lift, perform controlled linked turns, control speed and direction, and stop confidently.
Can I teach my friends / family to ski?
Unfortunately not. Due to health and safety requirements, we cannot allow members of the public to teach. They would need to take lessons with one of our qualified instructors
How many people in a group lesson?
There is a maximum of 12 people per instructor in a group ski lesson, a maximum of 6 people per instructor in a group snowboard lesson.
Can I book private lessons?
Yes, private ski lessons and private snowboard lessons are available for the more personal touch for beginners and experts. These are available for 1 person up to a maximum 12 people per instructor.
Do I have to pre-book?
To avoid disappointment it is recommended that all activities are pre-booked. You can book online or by phoning the Golf & Ski centre on 028 38326606 or visiting reception.
Is there access for disabled visitors?
Disabled visitors are most welcome. We have facilities for disabled guests throughout the golf & ski venue.
Contact Us
If you have any queries about visiting Craigavon Golf Ski Centre, then please don't hesitate to contact us by one of the methods below:
Find Us
Turmoyra Lane, Lurgan BT66 6NG
A SHARED ADVENTURE IS A BETTER ADVENTURE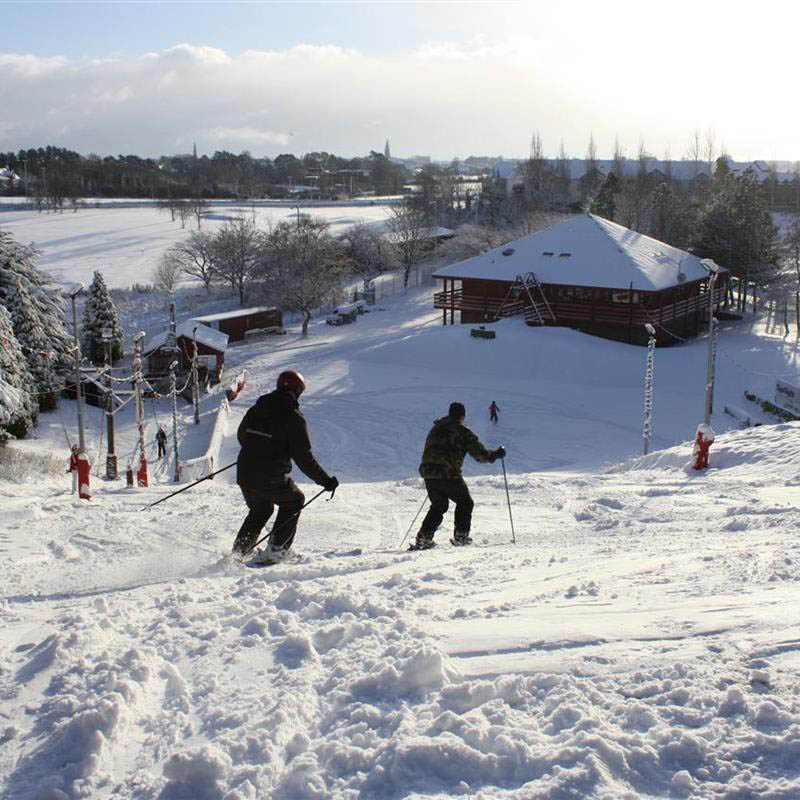 Other GetActiveABC Outdoor Adventures
News
January 15, 2021
Major Clean-up Campaign At South Lake
Fifty-six shopping trolleys, 12 tyres (including a lorry tyre), six scaffolding planks, one push scooter and four bicycles – this is what has already been removed from the harbour area at South Lake following the commencement of a major Clean-Up Campaign. This campaign, which will refresh the lake, started before Christmas to ensure that the…
Read More
January 09, 2021
Open Call To Sports Clubs In ABC Area To Work With Council
Armagh City, Banbridge and Craigavon Borough Council is seeking preliminary expressions of interest for partnerships/collaborative working arrangements from sporting clubs residing within the Borough. Each proposal must be based upon a collaborative working proposal or partnership with Council which is linked to the Council's Corporate Plan and proposes to utilise existing Council property, land or…
Read More