Fishing – Get Hooked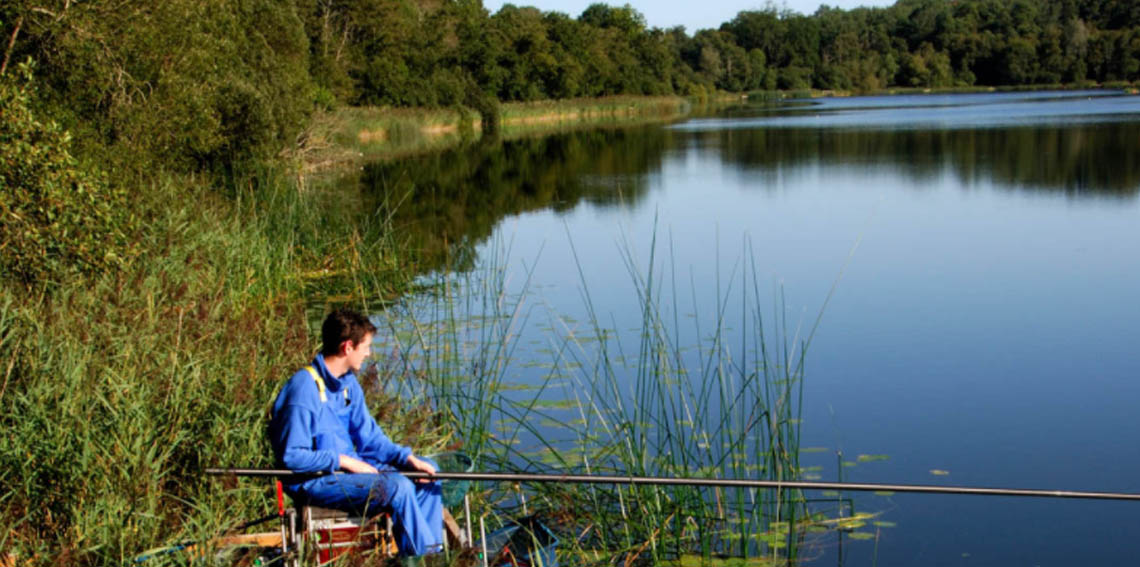 LOUGHGALL GOLF AND COUNTRY PARK
Loughgall Country Park is nothing if not an angler's paradise. The well stocked 37-acre 'Lough' – the dominant feature of the Park overall – is certainly proving to be a magnetic attraction for fishermen from near and far.
With 100 fishing stands now fully operational – there are facilities for the disabled included, of course – it means that the 'Lough' has more than adequate accommodation for those from the angling fraternity wishing to indulge in their passion.
Funding for 70 of the 100 stands was received from DCAL through the EU programme for Peace and Reconciliation in Northern Ireland measure 1.2(A). The funding also help to upgrade the access roads and create new boardwalk access. Nesting pontoons were also provided on the lake for birds.
The lake waters tend to vary in depth from summer to winter through rainfall affecting small feeder streams. But there is one significant constant – fish stocking is carried out to ensure that the overall quality of fishing is maintained at a high level.
It's hardly surprising that regular competitions are organised by Angling clubs for both coarse matches and pike fishing. The venue is used as part of the Blackwater Open which attracts the top match anglers for what is a major two-day Competition. Lough Muckno in Castleblayney is the other venue used in this cross-border competition which is aided through European Funding from the Blackwater Regional Partnership.
Given that the natural fish species in the Lough include roach, perch, tench and eels as well as carp and bream along with pike of course it is easy to understand why anglers flock to Loughgall to cast their lines.
A Coarse Fishing rod licence must be produced before a daily or yearly ticket can be purchased. There are adult and junior rates. Licences can be purchased at the Country Park Shop
GOOD THINGS COME TO THOSE WHO BAIT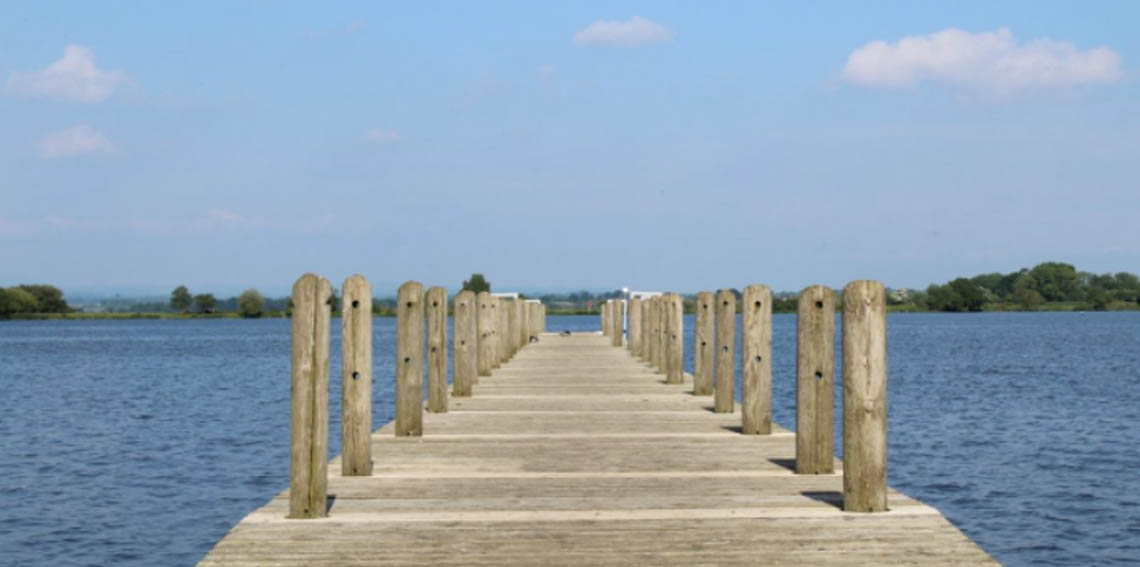 KINNEGO MARINA
For those members of the public who wish to enjoy a relaxing Sunday afternoon fishing in Lough Neagh, here at Oxford Island, then feel free to use our angling platforms located on the inner and outer breakwaters at Kinnego Bay. Roach, bream, perch and pike can all be caught, whilst May and June are often the best months to catch in.
A coarse angling licence is required however and we have set limits in place so as not to drastically change the Lough's ecosystem. The bag limit is two pike per day and pike over 4kg (8.8lb) must be returned to the water.
For further information on the laws regarding Northern Ireland angling then follow the link provided – www.nidirect.gov.uk/articles/angling-licences-and-permits
To fish legally in Northern Ireland you will need the following two items:
a rod licence plus
permit or day ticket
The rod licence is for the fishing rod and the game or coarse fish you're allowed to catch. A permit or day ticket gives you the right to fish in a particular fishery. Anglers can buy DAERA rod licences, permits and day tickets online or from a distributor (for example a tackle shop) and should read the 'Conditions of Sale' for fishing licences and permits before buying.
Buy rod licences, permits and river bush day tickets online to fish the 70 DAERA Public Angling Estate Fisheries – here you can also buy a rod licence and permit together by choosing 'combined licence and permit'
Have proof to show you're fishing legally
When fishing you may be approached by a DAERA Fishery Protection Officer, the Police Service of Northern Ireland (PSNI) or a private water bailiff to check if you're fishing legally.
Contact details for the Department of Agriculture, Environment and Rural Affairs' (DAERA) section responsible for angling in Northern Ireland
Klondyke Building
Cromac Avenue, Belfast, BT7 2JA
Phone: 0300 200 7860 (Outside NI: +4428 9151 3101)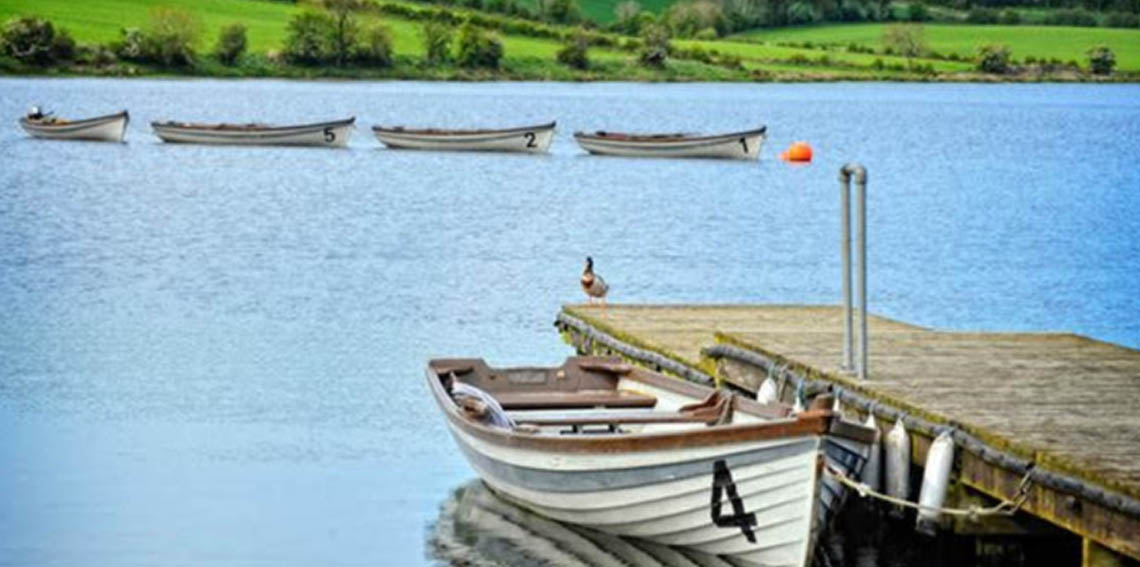 CORBET LOUGH & KERNAN LOUGH
Located in the beautiful drumlin countryside of County Down, the greater Banbridge area with its rivers and many lakes is a veritable angler's paradise. The region is bisected by the Upper River Bann, one of the most famous fishing waters in Northern Ireland.
Corbet Lough is a premier 70 acre trout fishery set in the scenic Co Down countryside against the backdrop of the Mourne Mountains. It offers fantastic angling opportunities for local anglers and tourists alike. The facilities at Corbet Lough include a boating dock and jetty, complete with six fishing boats and one wheel-boat for use by disabled anglers.
Corbet is a spinning/fly fishing only Lough, offering rainbow trout with a smaller amount of brown trout available. A DCAL game fishing rod licence is required for adults and day tickets for the various fishing locations and can be purchased from the Boat Attendants Office at Corbet Lough
Another fantastic fishing spot is Kernan Lough which lies hidden amidst the rolling drumlins of the County Down countryside, around 6 km west of Banbridge. The lough is stocked each year by Gilford Angling Club, with fish in excess of 1lb, For the disabled, fishing stands have been erected with easy ramp access from the carpark
WHEN NOTHING IS GOING RIGHT, GO FISHING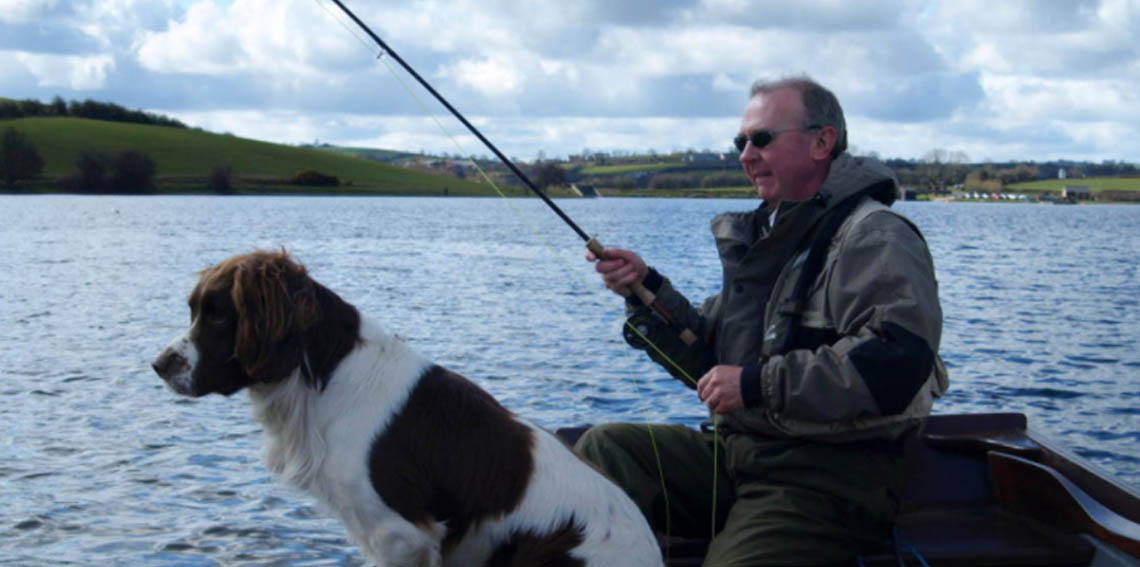 Seagahan Reservoir, Tullynawood Lough, Aughnagurgan Lough, Shaw's Lake and Lowry's Lake.
These beautiful locations provide anglers with a wide choice of places to fish. Armagh Fisheries Ltd, which incorporates Armagh & District Angling Club manages the sites and offers club memberships, day tickets and or boat tickets.
Seagahan Dam, located around 5 miles from Armagh City, is 70 acres in size and a public reservoir, confined to fly fishing only. This a beautiful water surrounded by forested areas and lush farmland. The lake fishes well throughout the season and is stocked in early spring and summer with hard fighting Rainbow Trout and Brown Trout fry which grow on to wild beautifully marked fish.
Shaw's Lake and Lowry's Lake in Armagh are also favourite angling locations for visitors to the area, both also regularly stocked with Rainbow Trout and Brown Trout.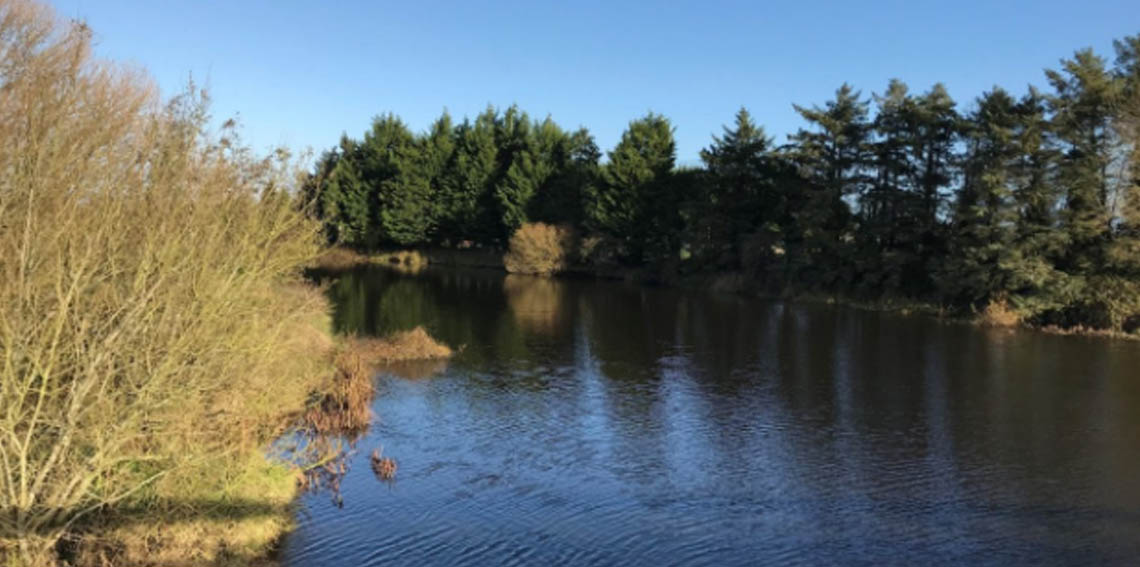 UPPER BANN & BLACKWATER RIVER
The Upper Bann is a medium sized river noted for its Brown Trout fishing, which can be good throughout the season, but especially when there are hatches of Black Gnats or Blue Winged Olives. Salmon and Dollaghen may be present in June, but it is generally later in the season before there are significant numbers.
Other opportunities in Armagh include the stretch of the River Blackwater, which lies mainly upstream of Blackwatertown Bridge. Coarse fish abound in the lower part of this reach but there is a short stretch of good game fishing water downstream of the island where a number of known salmon can be found.