Football – Play The Beautiful Game
MATCHES ARE WON ON THE TRAINING GROUND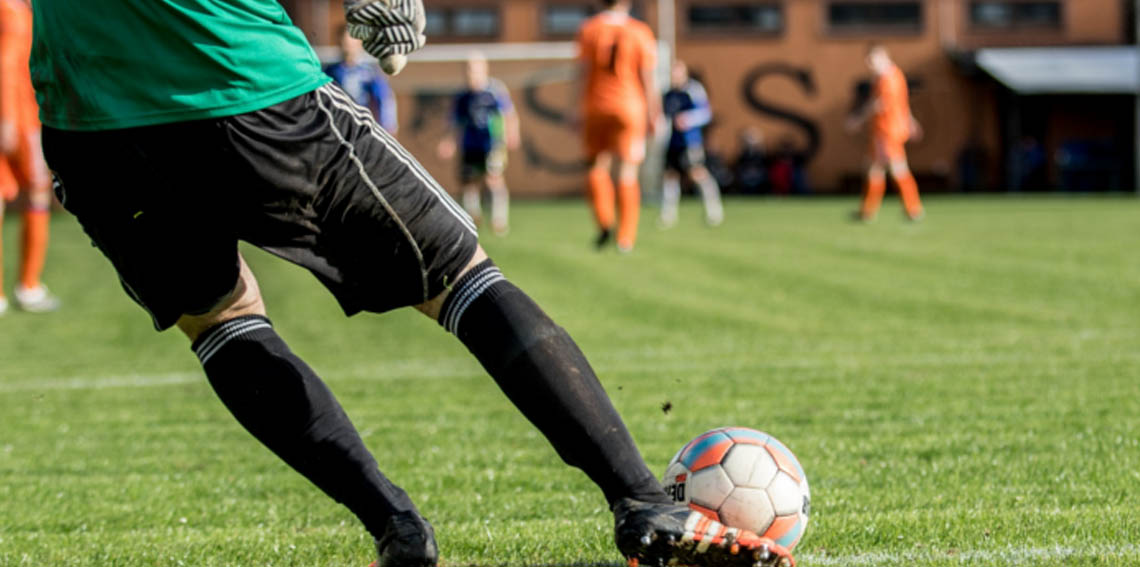 GetActiveABC has a number of footballing facilities to suit players of all types. Whether you just fancy a kick-about with your friends, are organising a football party, have a five-a-side tournament to organise, training sessions to run or play a full-on match, we've got what you need.
Promote teamwork, build friendships and learn new skills via our comprehensive and inclusive sports development programme. From junior football training through to walking football, GetActiveABC has everything you need to keep active and entertained – all at an affordable price. 
The health and wellbeing of our customers and staff is our number one priority and we have introduced a range of 'Play Safe, Stay Safe' procedures to keep everyone safe, well and active. We urge you to check our social media channels for all the latest updates on football and the Covid-19 situation.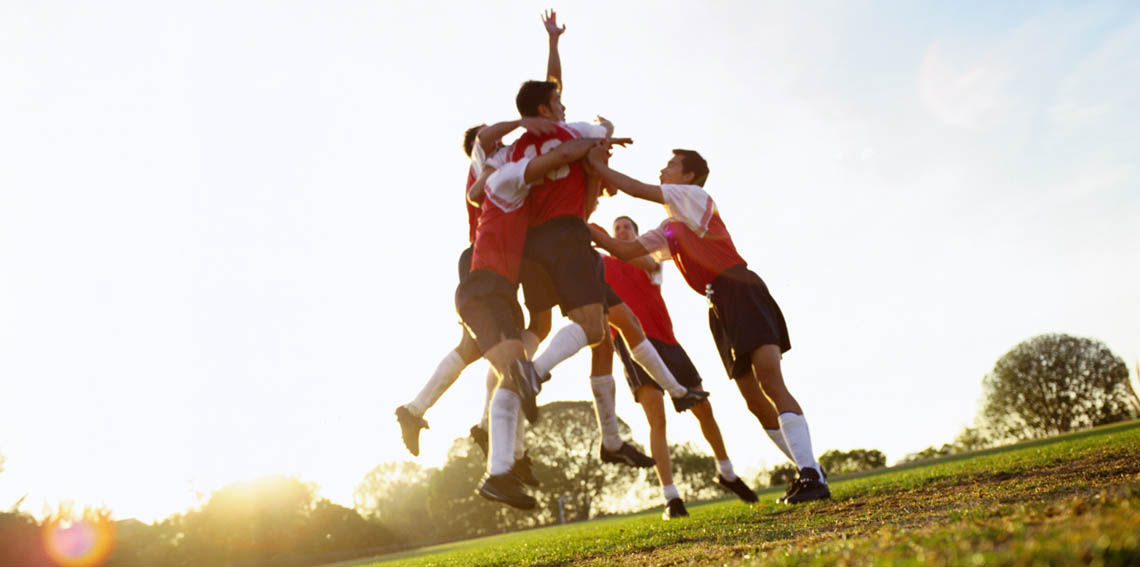 We offer football pitches on grass and astroturf. In addition, our all-weather outdoor football pitches feature the latest 3g and 4g surfaces, making them usable all year round. They are usually configurable into various different layouts and many are also fully flood-lit. This means they can be used in the evenings, even when the nights start to draw in during the winter.
These pitches can be used for a kick about among friends, five-a-side games, training sessions and we even host league games on the pitches at some of our leisure centres.
For birthday parties, you can book one hour on the synthetic pitch and hire a party room for a further hour in the leisure facility. Suitable for ages 5 to 12 years, you can bring your own food and decorations for a truly memorable celebration.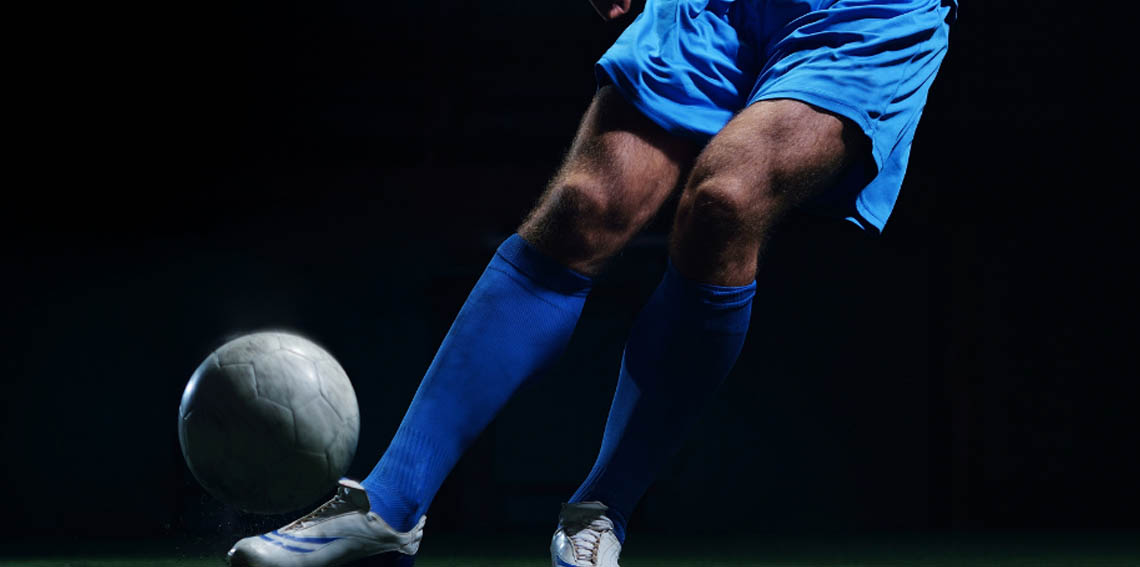 We have indoor leisure centres, equipped with large sports halls, each offering indoor five-a-side football. These take the form of timetabled sessions that you can book yourself onto.
These sports halls frequently play host to kids' football birthday parties Suitable from ages 4 to 16, enjoy an hour's fun playing football with a maximum of 12 kids. Why not hire a coach to boost skills by leading challenges, drills and skills-based test? A party room can be hired for an additional hour with catering available but remember to bring that all-important birthday cake.
LEARN A LINE FROM A WIN AND A BOOK FROM A DEFEAT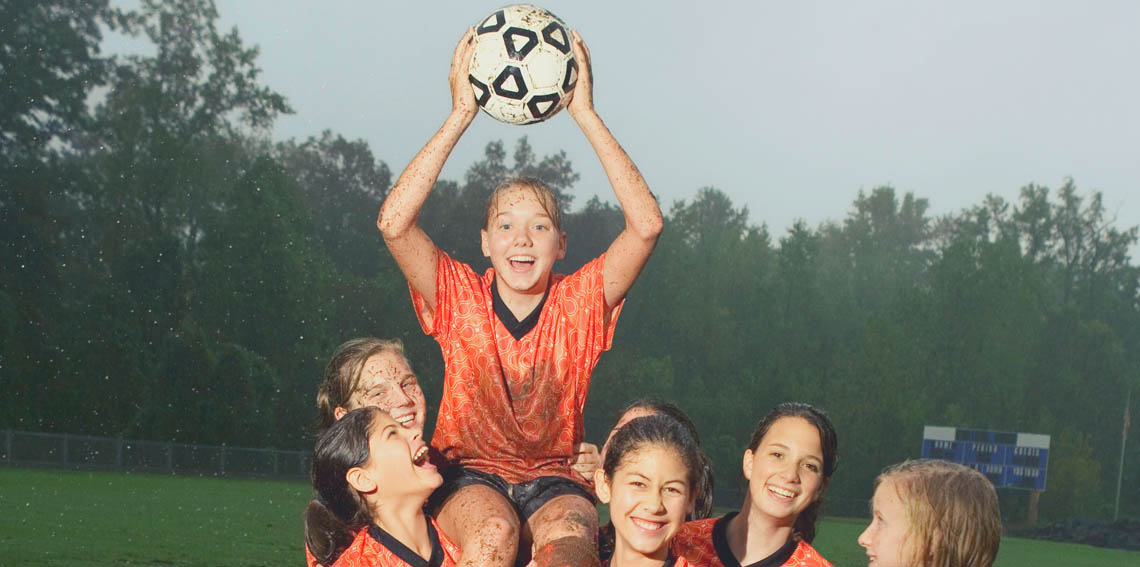 Not only is football a great game to watch but everyone can enjoy ten great benefits from a regular kick-about:
Improves Aerobic Capacity | Improves Cardiovascular Health | Lowers Body Fat & Improves Muscle Tone | Builds Muscle Strength | Increases Bone Strength | Teaches Coordination | Promotes Teamwork & Sharing | Increases Cognitive Brain Function.
So why not grab your mates and make an online booking now or call into your local leisure centre to see what's on offer.