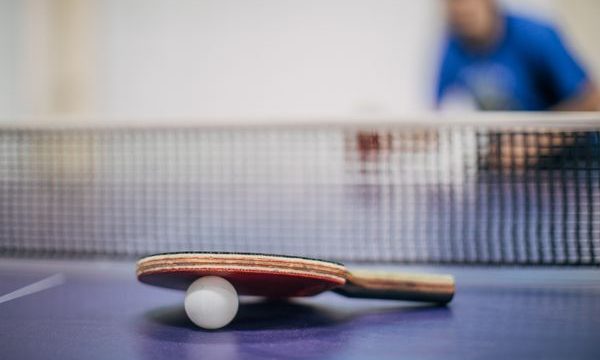 Seniors Social Table Tennis
Bat and Chat table tennis sessions are a fun way to learn how to play table tennis and improve your skills in a friendly and relaxed environment.
The sessions are led by a qualified coach who will guide you through the basics of table tennis to help get you started, along with plenty of informal games to help test your skills.
The sessions are are ideal for everyone, from beginners who want to learn as well as more experienced players. All equipment is provided.
Sessions are available at three locations as follows:
Banbridge Leisure Centre:
Every Tuesday commencing Tuesday 5th September – 19th December
10.30am – 12noon
Dromore Community Centre 
Every Wednesday commencing Wednesday 4th October- 8th November (6 weeks only)
10.30am – 12noon
South Lake Leisure Centre:
Every Thursday commencing Thursday 7th September- 21st December
10.30am – 12noon
The programme is delivered in partnership with Banbridge Table Tennis Club and Craigavon Table Tennis Club.
Cost is £3 per person per session.
Registration
To register for the Banbridge or South Lake programmes, please contact Banbridge Table Tennis at
To register for the Dromore programme, please register via the booking site below.
For further information on any of the programmes please contact Amanda Mogey. 
T: 07816 341 112
BOOK NOW
Dromore bookings only