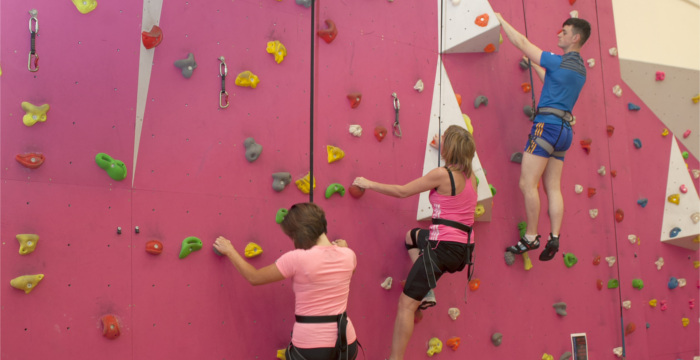 We have indoor climbing available at Gilford Community Centre and outdoor climbing across the borough.
Climbing uses a whole range of muscle groups, both in the upper and lower body. It exercises your back, abdominal and leg muscles as well as your fingers, shoulders and arms. Regular climbing can improve stamina as well as muscle strength. In addition, all the reaching and stretching for holds improves flexibility and agility. Climbing also can improve mental health and general well-being due to the need to focus on the present and the sense of achievement after a climb has been achieved.
The mobile climbing wall is one of the centres' most popular activities. It's big (7.5m tall), bold and challenging and provides an adrenaline rush.
The wall can be booked as a one off session or as part of a multi activity package. Hire it for an offsite event i.e. school fete, family fun day or a corporate team building event.
The wall is suitable for adults and children. Experienced climbers and those with little or no experience. There are various climbing challenges across the four different climbing routes. Complete with authentic feeling grit and granite climbing holds, you can be sure you are experiencing the closest thing to real rock.
Our new Indoor Climbing Wall is now open. Suitable for all climbing abilities from age 4 upwards.
8 Auto Belay routes of varying difficulty to challenge everyone from beginner to experienced climbers!
Bouldering Area also available to practice your moves before attempting the wall
Climbing Wall can be hired for private parties.
All sessions are 1 hour duration and include the use of harness and a Climbing Instructor
Only £5.00 for Concession and £7.00 for Adults.
Competent Climbers £3.50 (Must be signed off by our Instructors prior to first session)
We have a range of birthday parties available with the indoor climbing wall. View party details here.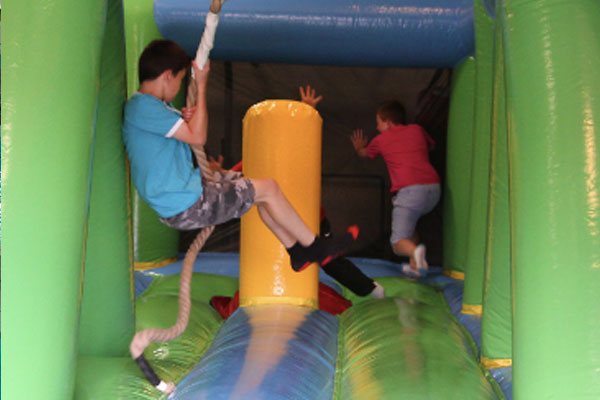 Children's Parties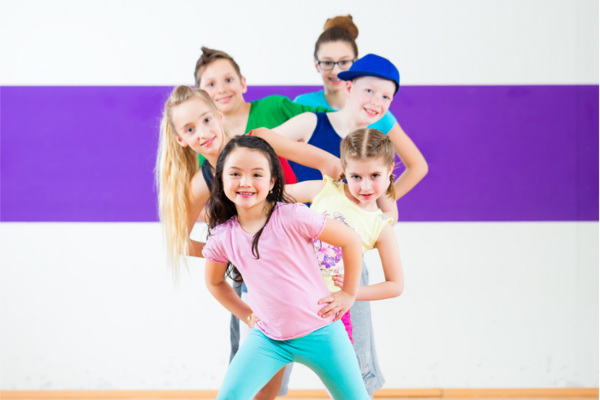 Children's Activities