Gymnastics – Let's Get Ready To Tumble
WHY GYMNASTICS?
Gymnastics is made up of several disciplines, including artistic, rhythmic, aerobic, acrobatic and freestyle, as well as trampolining, double mini trampolining, cheerleading, tumbling and team gym. Practicing gymnastics-based activities regularly, not only improves physical fitness, it encourages the development of stamina, flexibility and strength and it also teaches the importance of hard work, perseverance, determination and self-disciplining. the basis for almost every sport. Children also get to train alongside their friends and have great fun as part of a group.
South Lake Leisure Centre also runs disability gymnastics but these cannot be booked online. Please contact the centre as eligibility for the class needs to be assessed.
South Lake Rise Gymnastics
Toddler & Pre-School Gymnastics at South Lake Leisure Centre:
Taking place within the soft play area:
Tuesday 1st February 2022
0930-1015 parent assisted gymnastic class ( toddler to walking)
1030 – 1115 parent assisted gymnastic class (toddler to walking)
1130-1200 pre-school gymnastic class (2-4 years old)
1315-1400 pre-school gymnastic class ( 2-4 years old)
Parents must stay within the soft play room during classes
First block of classes runs for six weeks
The Rise Gymnastics Programme for chuldren aged 4 to 16 years commenced on Thursday 20th January and will run for 8 weeks. Book online on the links above.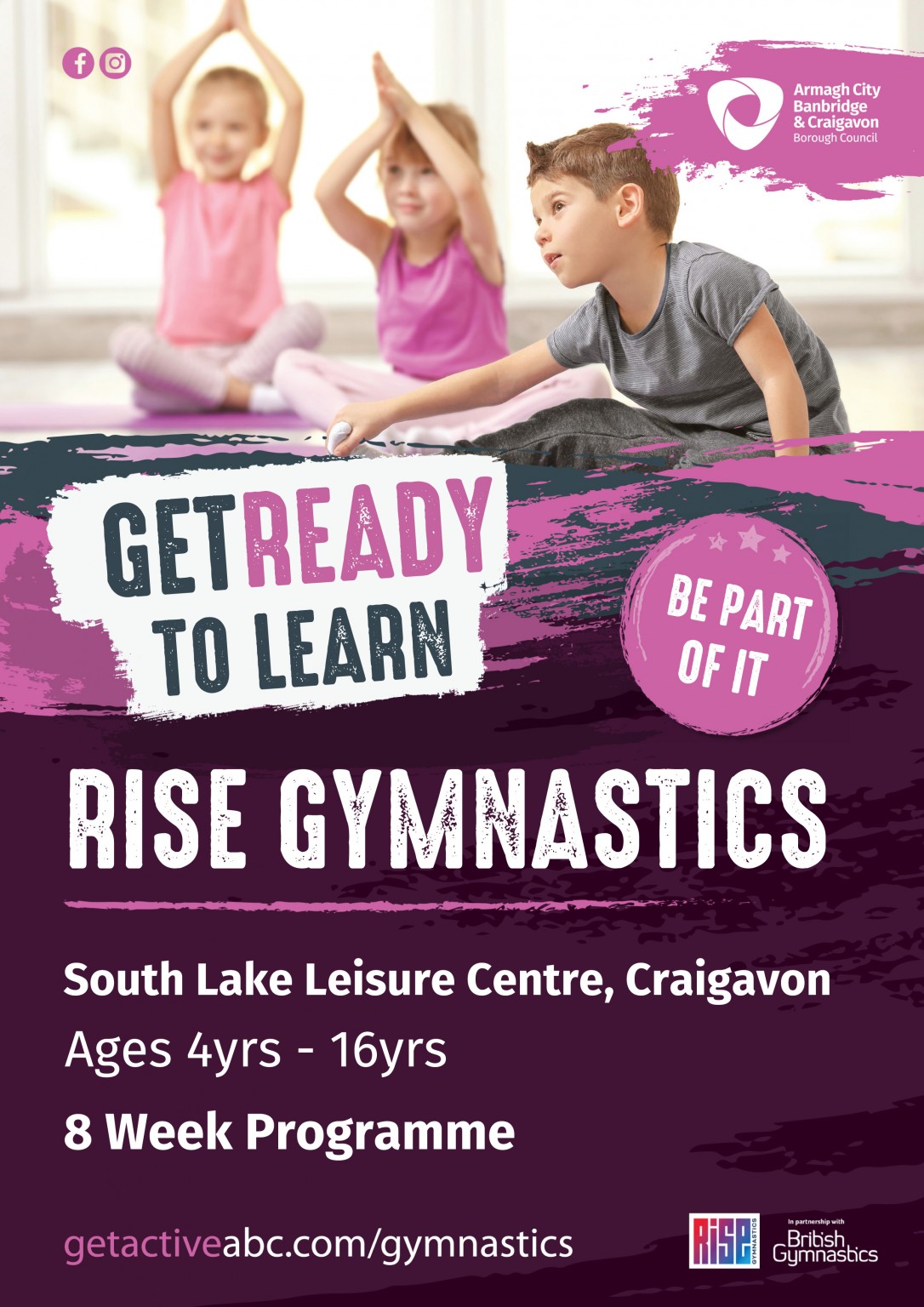 Dromore Rise Gymnastics
45 minute classes available during the following times:
THURSDAYRise Discover 3.00pm Rise Explore 4.00pm | 5.00pmFRIDAYRise Discover 3.00pm Rise Explore 4.00pm | 5.00pm | 6.00pm | 7.00pm | 8.00pm Price: £38.40
– Rise Discover is a NEW class suitable for walking to preschool children
– Rise Explore is suitable for P1 children upwards
To book telephone 028 9269 9070 or call into the Centre.
Find Us Lurgan Rd, Dromore, BT25 1HH