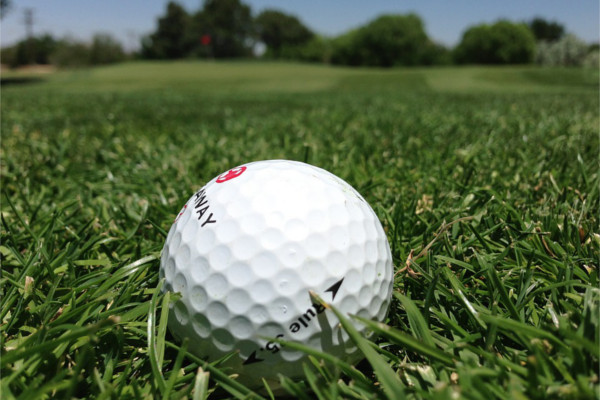 Golf courses will reopen to Club Members and subscribers from Saturday 23rd May 2020, with public pay and play access from Wednesday 27th May 2020. Everyone must book online in advance.
Phased reopening of Golf
To ensure that the game is played safely, golfers must observe the following rules:
In advance of play
•If you are ill or have symptoms, stay at home.
•Schedule your tee-time in the manner prescribed by your golf club. Under no circumstances should you arrive at the club without booking in advance.
•Ensure that your group size is no greater than what is allowed by your club (the maximum number your club can allow in any event is two).
•Ensure that you have sufficient numbers of golf balls, markers, tees to avoid having to exchange equipment with others.
•Wash your hands and your golf equipment before you leave home.
•Aim to arrive at the club no more than 15 minutes prior to play.
•Travel to the golf course on your own or with members of your own household only.
•Park your car in such a way as to facilitate physical distancing.
•Observe physical distancing rules at all times following your arrival at the club.
•Change your shoes in the car park.
•Avoid holing out on practice putting green, putt to a tee-peg instead
On the course
•Do not arrive at the first tee more than 5 minutes before your allotted tee time.
•Observe physical distancing at all times on the course.
•Following play of a hole, do not enter the next teeing ground until all members of the group in front have played their tee-shots and exited the teeing ground.
•If you must use a golf buggy, it must be your own, only be used by you and cannot be shared with or used by another player during the round. Golf buggy & trolley hire will not be available until further notice.
•Do not exchange or share equipment, food or drink with other players during your round.
•If your ball is lost, unplayable, or in a penalty area, don't take an option under the rules that involves doubling back on your position on the course. Instead, use an option that allows you to keep your position on the course.
•Do not pick up another player's equipment or golf ball.
•Do not use on-course water fountains, ball cleaners etc.
•Do not use rakes in bunkers.
•Do not touch the flag or flagstick. Putt with the flagstick in and remove your own ball from the hole.
After your round
•Return directly to your car, change your shoes, put your equipment in your car and leave.
•Avoid entering the clubhouse. If you must use the toilet facilities, ensure you adhere to health and safety guidelines.
Additional guidelines
Use the toilet facilities before you leave home.
Bring your own hydration / food to the course.
Bring your own hand sanitizer to the course & use regularly during the round.
FAQ on reopening
Will there be restrictions on time slots and numbers who can play together?
Daily timeslots are restricted to 15 minutes for two-ball use.
Do I have to book a round of golf?
See below for links to each sites booking system
Are Club competitions or opens allowed?
Club competitions or opens are not permitted
Can Golf Club Members Travel, while using Social Distancing, to Play Golf at their club ?
The updated regulations state that a "drive to a safe space or facility is permitted for the purpose of exercise", in this case golf
I am over 70, can I play golf?
It is up to each individual to decide for himself or herself, based on their own circumstances, living arrangements and potential for contact with others at certain times, whether playing golf is compatible with the Northern Ireland Executive's advice on "Shielding" and also for "Vulnerable Persons".
For information on Vulnerable Persons & Shielding see:
https://www.nidirect.gov.uk/articles/coronavirus–covid–19–advice–vulnerable–people
Are juniors allowed to play on the course?
Yes, juniors members as outlined in the protocol document juniors are encouraged to return to golf, for the first two phases juniors should be accompanied by an adult (where possible from the same household).
Are the practice grounds open?
The putting green and driving range nets are closed.
Can I pay a green fee to play at my local course?
Anyone looking to purchase yearly subscription membership for 18 hole course or Par 3 course can fill in online registration form or telephone the centre. The receptionist will confirm your details and send out your login details for the online booking system for tee times this will help to restrict minimum number in the carpark and on the course at one time and help with contact tracing should it arise.
Are there any restrictions that I must adhere to when using the course?
Everyone must observe social distancing rules at all times in the car park, reception and on the course.
Staff will be on hand to monitor adherence with physical distancing rules.
Golfers must not touch the flag or flagstick.
Hire trolleys (electric and pull trolleys) must be sanitised prior to each use/ sanitiser will be provided.
How to Book?
If you are a current member or would like to book a tee time for Pay & Play at the full rate please select Golf Booking System below. (To book a Pay & Play tee time at a concession rate (I.e junior, Over 60 or Disability please complete the concession application form below)
If you would like to purchase a membership please select Purchase a yearly membership below
Craigavon Golf And Ski Centre's Golf course is open all year round (weather conditions permitting). The golf facility is conveniently located on the outskirts of Lurgan in County Armagh and close to Junction 10 off the M1 Motorway. Our picturesque 18 hole parkland course is one of Northern Ireland's most popular golf facilities. Featuring a Par 72 18 hole golf course playing just under 7000 yards it tests all levels and includes some excellent holes offering a challenge to many.
The facility also offers a 15 hole par 3 course and a large putting green that enables all golfers to make full use of the practice area offered onsite. Craigavon Golf and Ski Centre also has a wide range of facilities to offer in addition to the popular café and club house facilities.
For further information about the reopening of Loughhall Golf Course visit Loughgall's website here
Get on course for a golf feast… Loughgall Country Park and Golf Course has been designed to provide all golfers with a test of skill and composure.
And what golfer could ask for more? A course that both challenges and teases offers a credible examination of concentration and confidence. Certainly, the front nine holes of this eye-catching par 72 creation will surely ask some pertinent questions of golfers irrespective of their handicap. The 3547 yards to be covered incorporate the mischievous par 3 5 th hole at 223 yards and the testing par 5 9 th at 614 yards.
The shorter back nine presents an opportunity to perhaps restore lost ground by picking up shots with short par fours but watch out for the tricky 17th – don't say you haven't been warned! With water hazards, bunkers and some cleverly-placed sloping areas, the course is meant to bring out the best in those using it. The fairways, although generous, still ensure that those guilty of errant shots will pay a penalty whereas smart club selection and strategic play will be rewarded with better scores.
The greens have been constructed to USGA (sand based) specification and with an average size of 700m sq some lengthy putts are usually the order of the day. Overall, if your goal is a golfing challenge in appealing surroundings at a reasonable price, then you will have found it at Loughgall Country Park .
For membership, course fees and to book a tee time visit Loughgall's website here