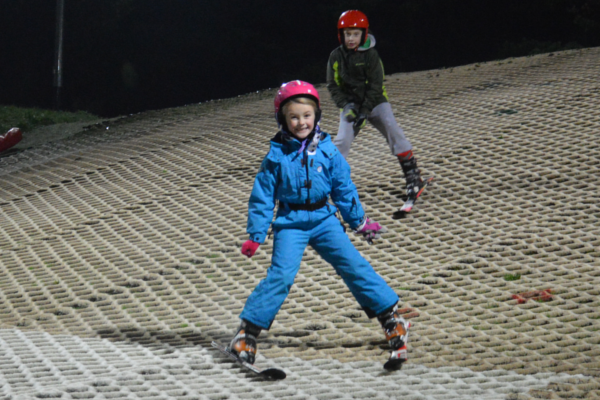 Put on some skis and experience the thrill of the slopes – whether that's dry-slope skiing at Activity ABC ski facility at Craigavon Golf Ski Centre  or hitting the piste abroad. Once you've experienced it, you'll never look back!
As well as increasing your heart rate, skiing can also help you to burn around 3,000 calories during a 6 hour day on the slopes. It works all of your muscle groups and is great for your core stability. What better way to get fit and healthy than spending time outside on the slopes.
The centre is open throughout the year and offers skiers of all levels and ages the facilities to practice and learn new skills. Tuition is provided by highly qualified instructors along with excellent modern equipment for schools, clubs, groups, families or individuals. The lesson programme is broken down into levels to help you progressively cover the skills needed to become a proficient slope user from beginner to advanced.
Lessons
Find here the various levels of lessons we provide:

Under 13's Lessons
Public | Lessons | Kids |

Over 13's Lessons
Public | Lessons |

Private and Group Lessons
Public | Lessons |

Ski Club NI
Ski Club | Ski Racing I

Open Practice
Public |Open Practice |