Keeping Sport In The Family – Nicola, Niamh & Shenna McKiverigan: Happy Mother's Day
March 12, 2021
In the lead up to Mother's Day on Sunday 14th March, getactiveabc is profiling three local and talented female sports mums and their daughters. Our third sporting family combo is Nicola McKiverigan and her daughters Niamh and Shenna. Mum is an award-winning cycling coach in her own right as well as being coach to Ulster Cycling Champion Niamh.
MUM: Nicola McKiverigan

As well as being an award-winning mum [according to daughters Niamh and Shenna], Nicola McKiverigan has a string of awards to her name as a renowned cycling coach in Ireland. Nicola's ongoing dedication to coaching on road, track and MTB was recognised when she was named Cycling Ulster 'Volunteer of the Year' in both 2013 & 2014.  Nicola won 'Coach of the Year' at the Banbridge Senior Sports Awards and was subsequently awarded 'Female Coach of the Year' in 2016 and 'Volunteer of the Year' in 2017 at the ABC Senior Sports Awards. The development of those under her study has seen them progress from grass roots track racing at  the outdoor venue in Orangefield, Belfast, to selection to ride as part of 'Team Sky' at the Olympic Velodrome in London and British National Cycling Centre in Manchester.
DAUGHTERS: Niamh and Shenna McKiverigan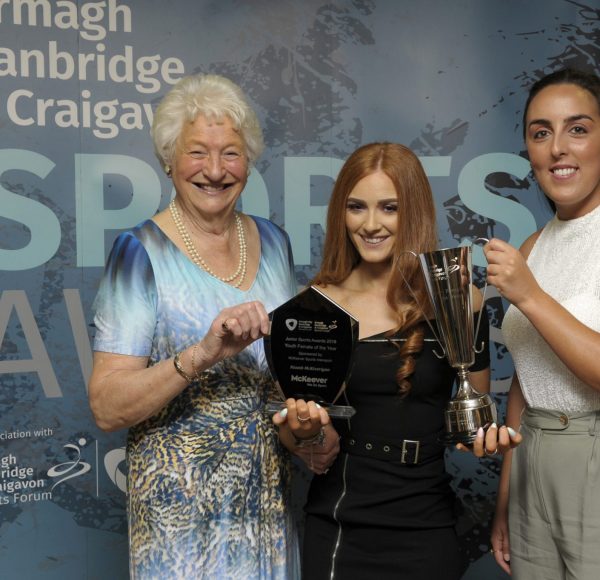 Nicola's daughter Niamh is following in mum's footsteps. Niamh won at the elite Irish National Cross-Country (XCO) Championships during July 2019. Niamh also won numerous other titles during that same season including the Irish NPS Series, Ulster Series and Ulster Championships. She has been awarded 'Youth Female of the Year' in 2018 and 2019 at the ABC Junior Sports Awards. Shenna has won 7 junior track titles, 6 European track scratch races and 16 world track scratch races. Shenna has ridden at European and world level and has currently stepped away to pursue her career as a firefighter.
_________________
Getactiveabc would like to wish Nicola and all mums across the borough a very happy Mother's Day 👏👏👏 💐💐💐