South Lake Leisure Centre 'Go Award' Winner!
June 18, 2021
Armagh City, Banbridge and Craigavon Borough (ABC) Council together with Farrans have recently scooped a prestigious 'Go Award' for the brand new, state-of-the-art South Lake Leisure Centre build.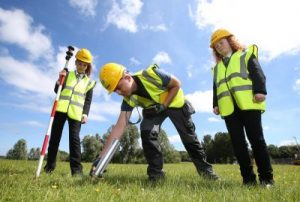 Taking place virtually on 27 May 2021, the Government Opportunities (GO) Excellence in Public Procurement Northern Ireland Awards recognise innovative public procurement practices within local and central government as well as the private sector.
Bagging the Social Value Award for its contribution to the local area, the South Lake Leisure Centre project helped bring together over 10,000 individuals to take part in progressive education and employment programmes during its construction.
With a shared vision to leave a lasting legacy, the collaborative initiative focused on creating a thriving economy underpinned by the skill set of the local people; empowering and strengthening communities; and tackling social inequalities.
"What a fantastic achievement!" commented Lord Mayor of Armagh City, Banbridge and Craigavon, Alderman Glenn Barr.

"This award win is a testament to everyone's hard work, dedication and determination to continually go beyond normal standards in order to make a real difference to the lives of people in the local area. I would like to congratulate everyone involved in this impressive project – very well done!"
During the South Lake Leisure Centre construction, the project exceeded apprenticeship targets and work experience targets by 37% and 73% respectively.
Sarah Fearon, Community Business Partner for Farrans, said:

"As a business we recognise our ability to have a positive and lasting societal impact through the delivery of our social value programmes, which bring economic, social and environmental benefits to the communities in which we operate.

"Our core business operations enhance prosperity through our commitment to procuring goods and services locally, supporting SMEs, creating apprenticeships and job opportunities, and working closely with our supply chain to drive innovation.

"We were pleased to have the opportunity to work collaboratively with Armagh City, Banbridge and Craigavon Borough Council, social enterprises, schools, local suppliers and the community to ensure that we placed the needs of the people at the heart of our operations at South Lake Leisure Centre."
To check out all GO Award winners and highly-commended honours click here.