Cycling & Walking – Let's Get Moving
TAKE THE ROAD LESS TRAVELLED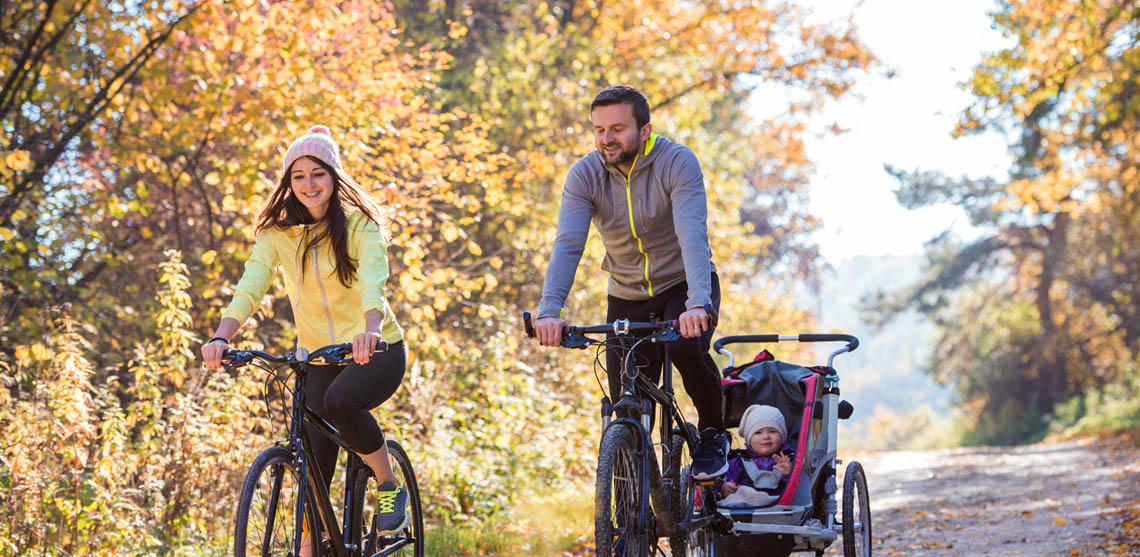 The great outdoors is one of our borough's best assets!  With a variety of landscapes and scenery to choose from, we are a place full of cycling and walking trails, just made for family adventures. Enjoy a take-it-easy amble at Clare Glen, a leisurely jog past the lake and apple orchard at Loughgall Golf & Country Park, an invigorating cycle around the lakes from South Lake Leisure Centre, a stroll along the shimmering southern shores of Lough Neagh at Kinnego Marina or grab your helmet and your fearless spirit for an exhilarating ride on the new mountain bike trails at Gosford Forest Park. Just don't forget the rain gear!
We are delighted to announce from Friday 26 February 2021 opening hours for Gosford Forest Park and Clare Glen will be extended, allowing the public even more time to enjoy the natural beauty of the borough and enabling the council to address issues with parking and effectively manage the high volume of people visiting the local beauty spots. Additional opening hours for Gosford Forest Park are Monday to Sunday, 8.00am – 7.00pm and Clare Glen Friday to Sunday, 9.00am to 5.30pm.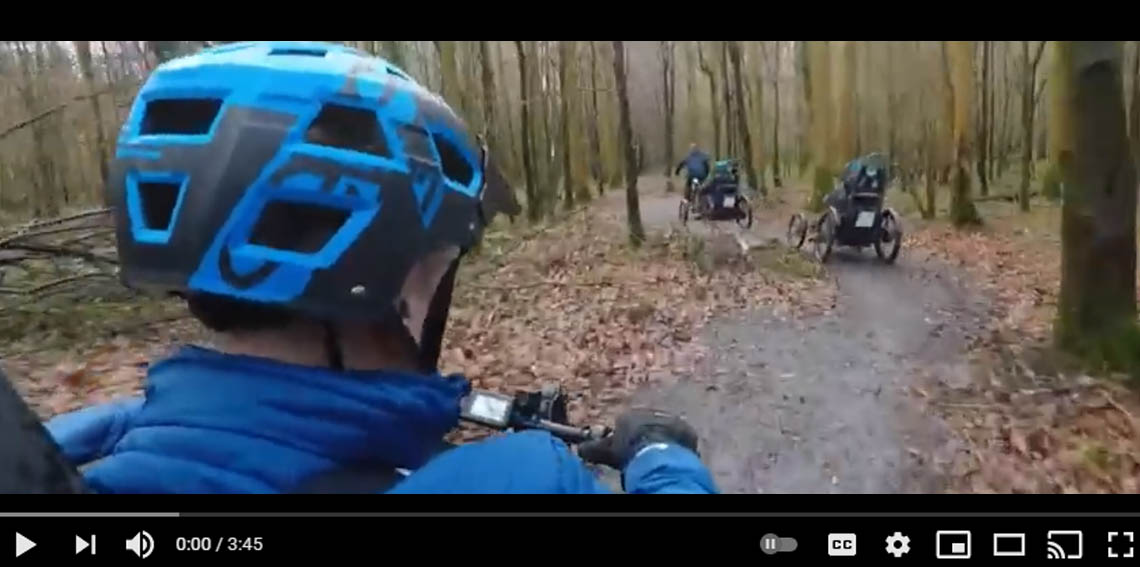 DETAILS ON ALL OUT TREKKING
This exciting new initiative delivered by Disability Sport NI and Armagh City, Banbridge and Craigavon Borough Council provides an inclusive opportunity for people of all abilities to get out into the heart of a beautiful woodland and access Gosford Forest Park's walking and mountain biking trails together.
The project is the first of its kind in the United Kingdom and Ireland using the TerrainHopper and Quadrix all-terrain buggies that are suitable for people with a disability, long term health condition or restricted mobility to access off-road terrains. We also have joystick options of both the Quadrix & Terrainhoppers, which may prove more suitable for anyone with reduced hand/arm function.
COMMUNITY ACTIVE TRAVEL HUB – SOUTH LAKE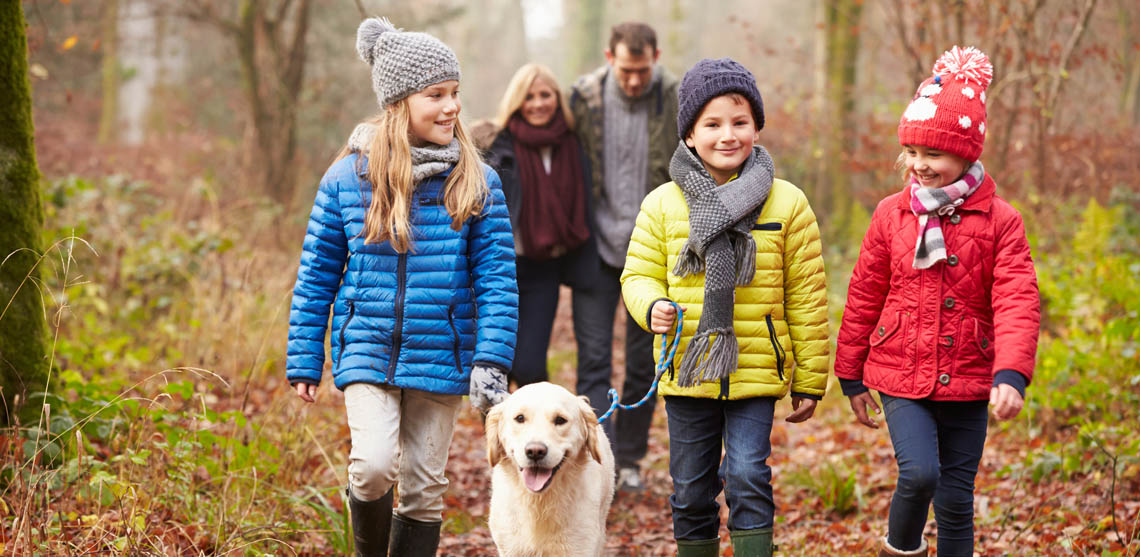 DETAILS ON THE PLANNED COMMUNITY ACTIVE TRAVEL PROGRAMME
Northern Ireland is increasingly facing many challenges of congestion, air pollution, the climate crisis, as well as obesity and mental health problems. We are attempting to tackle these issues by providing practical local support so that more people can become active by walking and cycling.  
At the heart of the community, South Lake Leisure Centre is responsible for delivering The Community Active Travel Programme encouraging residents and community groups across the borough to walk and cycle more as part of everyday life.
This will be achieved through a range of walking and cycling initiatives including cycle hire [see below], inclusive, group and one-to-one cycling and walking fitness sessions, as well as specific sessions targeting women, post and antenatal fitness and the over 50s.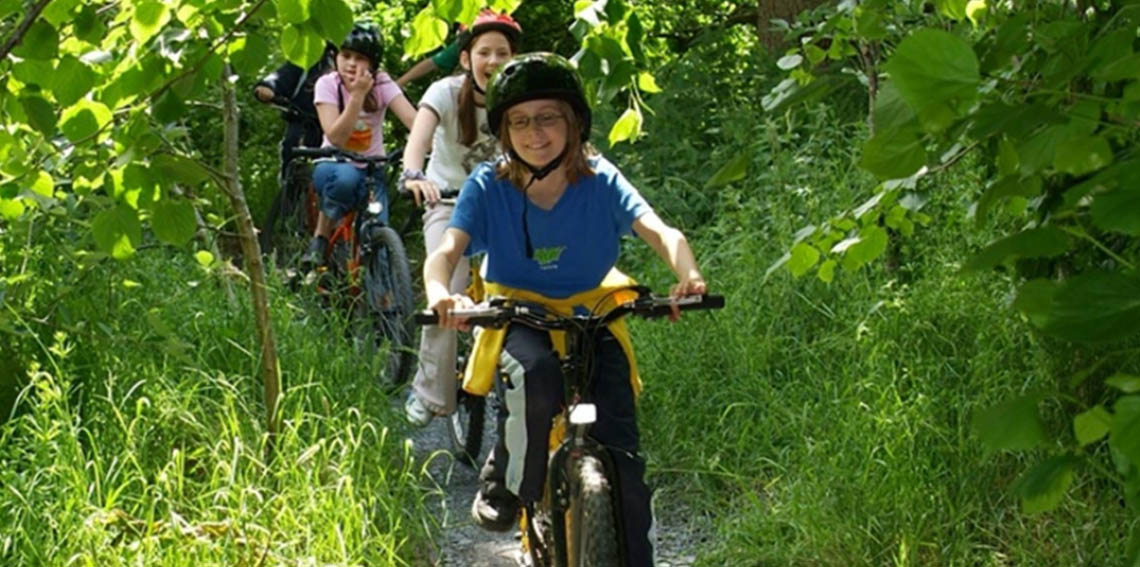 DETAILS ON THE PLANNED ABC CYCLE HIRE PROGRAMME
Operating from South Lake Watersports Centre and Loughgall Country Park, the Cycling for Health Programme provides low cost, affordable bike hire for individuals, groups, clubs and community organisations.
Two cycle pod sites at South Lake Watersports Centre and Loughgall Country Park offer an array of bicycles, including unisex bikes, bikes for young children, balance bikes and two children's trailers, enabling the whole family to exercise together. Helmets, panniers, repair kits and other safety equipment are also available.
Cost for bike hire is £5 per adult and £3 per child but please note that all health and wellbeing programmes i.e. GP Referral and EBA programmes have priority booking and no hire charge.
Pre-book a cycling session and enjoy our parks and open spaces, whilst getting active, meeting new people and improving your health and wellbeing.
CRAIGAVON LAKES MOUNTAIN BIKE TRAIL
This 10km trail meanders through broadleaf woodlands, wildflower meadows and along the lake shoreline. The trail utilises the landscape contours and the natural habitat around the park to create a challenging and also scenic riding experience.
The trail is suitable for all cyclists with basic off-road riding skills. The majority of the trail is purpose built singletrack linked with some wider tarmac sections. Some sections are more challenging than others and may include obstacles such as roots and rocks with some sharp turns. This route is 100% traffic-free. At some points the mountain bike trail can cross and follow sections of shared path where there may be people with children, dogs or other cyclists.