Gymnastics & Trampolining – Believe
IF YOU DON'T LEAP, YOU'LL NEVER KNOW WHAT ITS LIKE TO FLY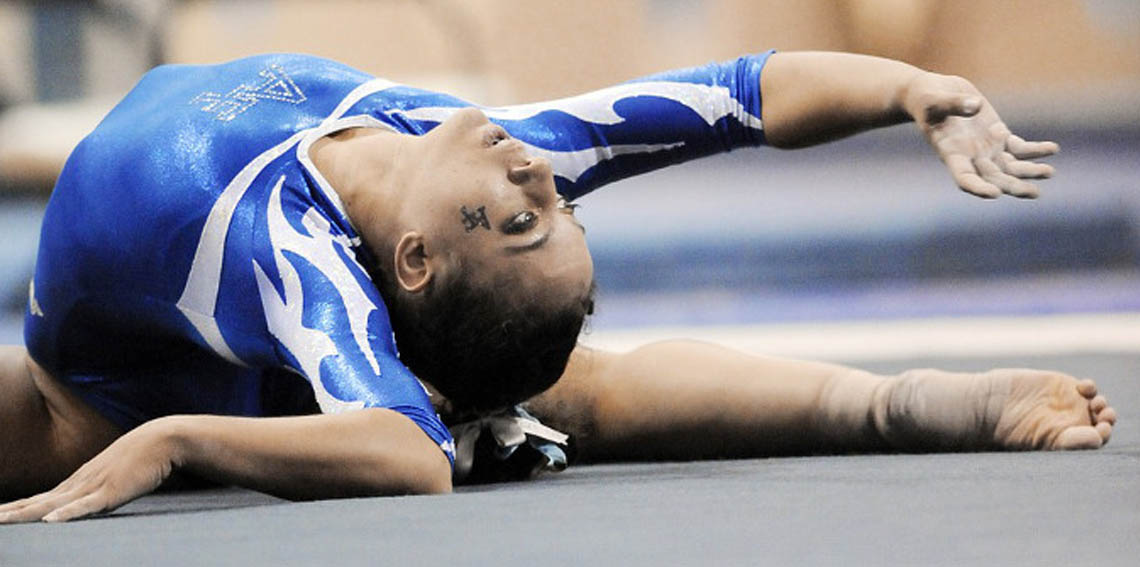 WHY GYMNASTICS?
Gymnastics is made up of several disciplines, including artistic, rhythmic, aerobic, acrobatic and freestyle, as well as trampolining, double mini trampolining, cheerleading, tumbling and team gym. Practicing gymnastics-based activities regularly, not only improves physical fitness, it encourages the development of stamina, flexibility and strength and it also teaches the importance of hard work, perseverance, determination and self-disciplining. the basis for almost every sport. Children also get to train alongside their friends and have great fun as part of a group.
GREATNESS ISN'T BORN, IT'S MADE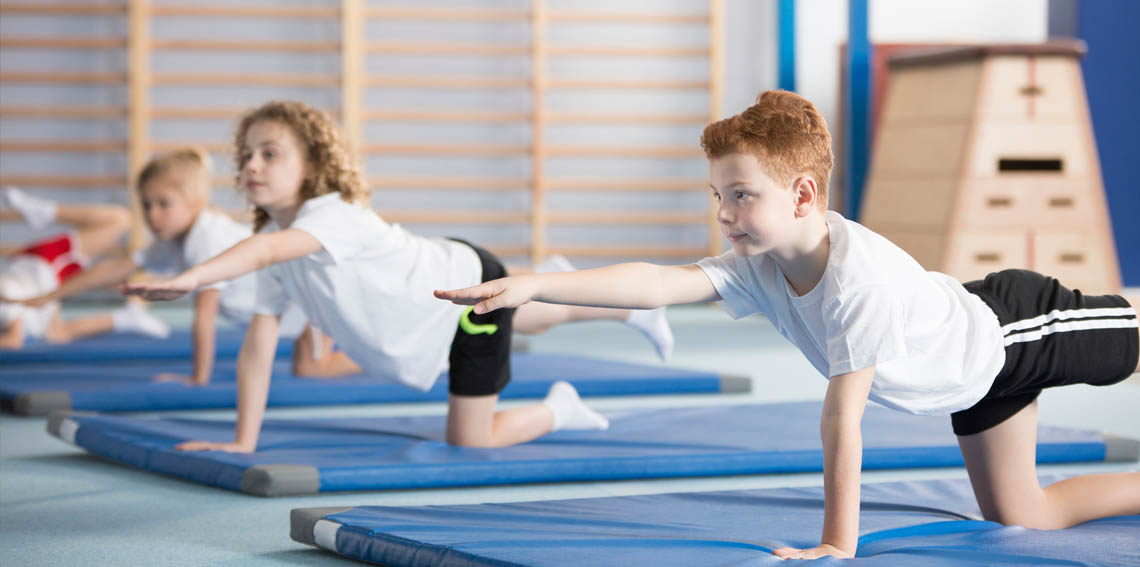 GETACTIVEABC GYMNASTICS CLASSES
Many of our leisure centres offer a gymnastics programme where participants can work towards badges and certificates with fully qualified British Gymnastics coaches, as well as preparing for club competitions. General Gymnastics begins from 5 years of age  upwards and participants will progress through a series of classes as they move through the programme.
Your child will complete the progressive development of core skills. These include balance, strength, flexibility and co-ordination. It also incorporates compulsory pulse raising activities. The General Gymnastics Programme offers a range of activities including fitness, floor, vault and rebound, apparatus, pairs and groups, hand-held apparatus, as well as dance and aerobics. Classes can run for up to two hours depending on level and there is an appropriate ratio of coach for gymnasts for each ability grouping.
FEARLESS MEANS FEELING FEAR AND DOING IT ANYWAY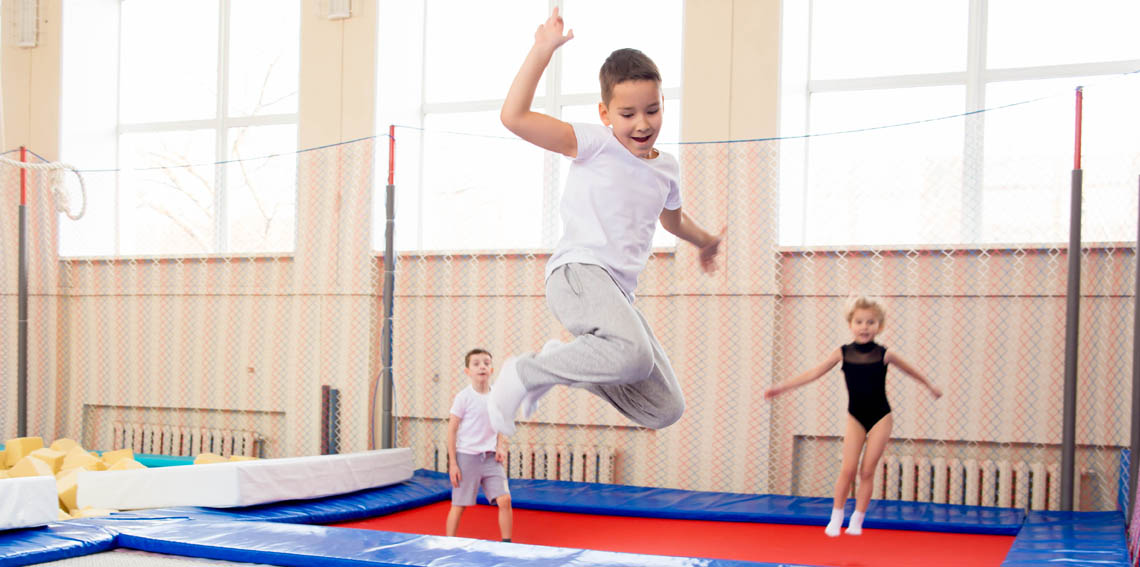 GETACTIVEABC TRAMPOLINING
For children who like to be airborne, trampolining delivers balance, coordination, cardio fitness, self-confidence and a sense of fulfilment. Toddlers and bouncing are a natural combination and is an appropriate fun and exciting activity for pre-school age. For those of us a bit older, this low impact sport is excellent for cardiovascular fitness, strengthening bones and improving co-ordination and, importantly reducing cellulite!
We run trampoline classes at South Lake Leisure Centre and please check their timetable to see when it is on and how to get involved.