Discover Wellness
Overlooking the tranquil Craigavon Lakes, the adult-only Health & Wellbeing Suite at South Lake Leisure Centre is a haven of escapism, the perfect place to take care of your body whilst enjoying some all-important headspace and 'me time'.
Embrace soothing floor-to-ceiling lake views as you soak sore and tired muscles in the warm Spa whirlpool or whilst enjoying the massaging and pampering of a professional pedicure or manicure. Sweat out toxins and stress in the hot sauna and steam room or feel calm and restored in the cocoon of one of our five treatment rooms.
We have a wide range of treatments to improve your mood and well-being, from skin specific spa facials and body treatments, to luxury beauty and holistic treatments, whatever your needs, our team of professionals will have you feeling fabulous in no time. Combine a 45-minute treatment with a further hour revitalising in our shared relaxation room as the perfect antidote to the stresses and noise of modern-day life!
Get In Touch
Call us on 0330 0564 411
Find Us
1 Lake Road, Craigavon, Co Armagh, BT64 1AS
Online Enquiry Form
Complete Form Online
Centre Opening Hours:
Monday to Friday
6am to 10pm
Saturday and Sunday
8am to 7pm
THERAPISTS AT SOUTH LAKE LEISURE CENTRE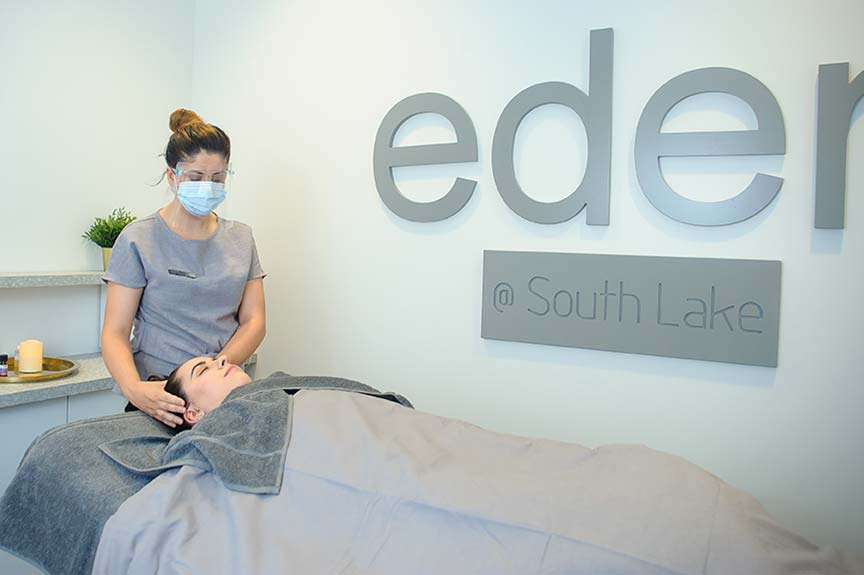 Read About Us
Proprietor Sara is qualified to Level 5 standard in Beauty Therapy. She is passionate about body massage, bespoke facial treatments and advanced waxing techniques. With 14 years industry experience Sara and her team bring a wealth of knowledge, skill, expertise and customer service to South Lake.
Shauna Fitzsimmons is a Level 5 qualified Senior Beauty Therapist, with advanced qualifications in facial, body treatments and advanced waxing techniques. She also displays a real flare for nail enhancements.
Kotryna Valauskaite is a Level 3 qualified Beauty Therapist, often praised by clients for her calming and relaxed nature. She has a particular interest in nail enhancements, brow design, body massage and facial therapies.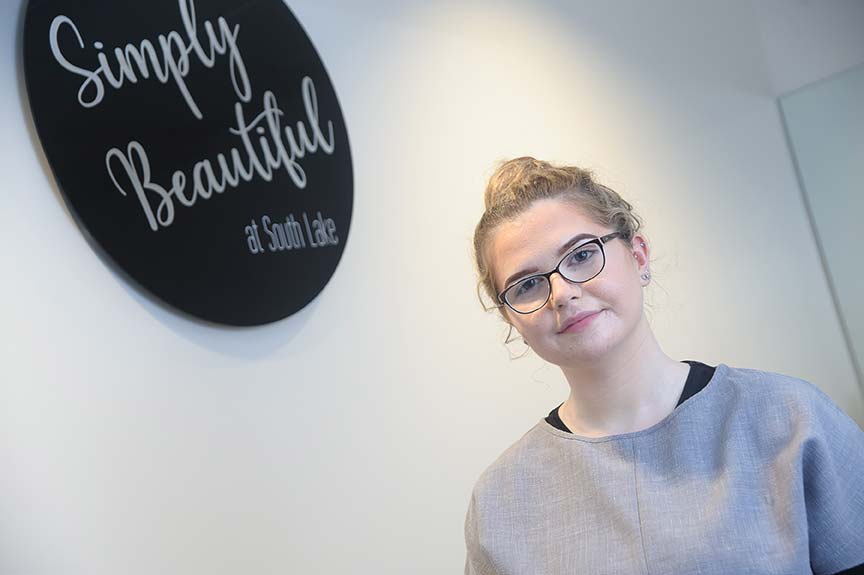 Read About Us
Having trained at the prestigious Roberta Mechan International College of Beauty, proprietor Leanne is passionate about learning and tailoring treatments to the individual so she can offer her clients the best possible experience. With 14 years' experience in the beauty industry, Leanne has undertaken course in several advanced treatments such as eyelash extensions, male and female advanced waxing, reflexology and micro-needling facials.
Anastasija is a Level 3 qualified Beauty Therapist who specialises in eyelash and eyebrow treatments, nails, massage, waxing treatments as well as makeup, spray tan and threading.
Chloe is a Level 3 qualified Beauty Therapist with a particular interest in massage, facials, makeup  and nails.
Ciara is a Level 3 qualified Beauty Therapist who specialises in pregnancy massage and 3D brows. Ciara is passionate about helping expectant mothers enhance their natural beauty.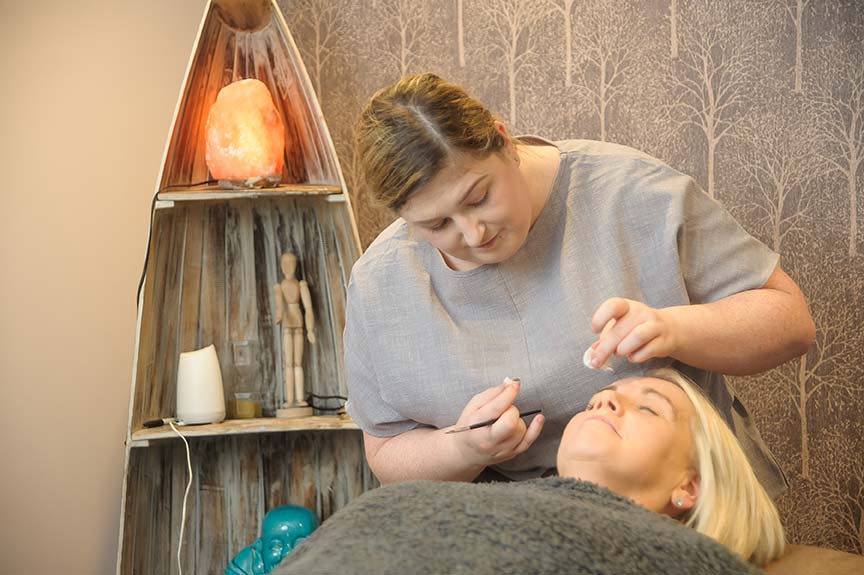 Bells Nirvana
Read About Us
Proprietor Ellie Morgan-Barrett has ten years' experience in the beauty industry, five of which were spent on Stenaline's Pure Nordic Spa. Ellie specializes in reflexology and has qualifications in Swedish massage, hot stone therapy and Reiki.
Emma Louise Conway has been working in the beauty industry for the past four years and is qualified in eyebrow/lash treatments, advanced facials, massage and body piercing.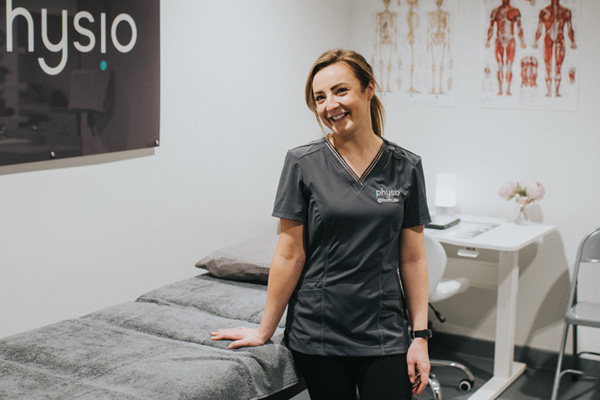 iphysio
Read About Us
Katie Armstrong is a chartered registered Physiotherapist with ten years of experience and has previously worked with Linfield FC and Armagh GAA teams. During her time in Nottingham, she was lead physio for the Mighty Elks at Ilkeston Rugby Club. She has worked for the Belfast Trust in areas of orthopaedics, fractures and spinal surgery in the Royal Victoria Hospital. Katie also spent time working in musculoskeletal outpatients in the Mater Hospital. She now practices privately and specialises in musculoskeletal physiotherapy. Katie is also a qualified medical acupuncturist.
Whether your goal is to return to sport, manage a long-term condition, or simply enhance your function on a daily basis to return to normal pain free health, Katie will find a treatment solution for you!
SOUTH LAKE HEALTH & WELLBEING EXPERIENCE
Timetables
Gift vouchers for Mother's Day can now be purchased,
Keeping You Safe
The safety of our customers and team members is our number one priority.
Things are a little bit different, as we have introduced a range of safety measures and extensive cleaning protocols so you can get back to doing the things that you love.
Watch our video to find out what we are doing to keep everyone safe, well and active in South Lake Leisure Centre
Access, Independence & Inclusion
More Information
South Lake Leisure Centre was designed with the aim of making sport, fitness and wellbeing easier to access for everybody and experts were consulted at every stage of the design process.





We are delighted that the centre has two Changing Places toilets (awaiting accreditation), one on the ground floor near reception and the other within the swimming pool changing area, giving people with of all ages and their carers space, flexibility and dignity.
Height adjustable adult-sized changing bench
Ceiling hoist
Centrally placed toilet (with integral wash and dry facility)
Privacy screen,
Adequate space for the person with a disability and 2 careers,
Please ask at reception to gain access to the facilities. Please note, we do not provide slings – users must bring their own and should be accompanied by a carer who is familiar with using the equipment.
News
January 10, 2022
Primary carers get leisure benefits with launch of new pilot membership scheme
Primary carers of an adult with a learning disability who use Southern Trust services are now able to avail of reduced rates at any of Armagh City, Banbridge and Craigavon Borough Council's leisure facilities thanks to a new pilot membership scheme. The scheme, which is being facilitated by ABC Council and the Southern Health &…
Read More
February 17, 2021
CLEAN-UP CAMPAIGN CONTINUES AT SOUTH LAKE AHEAD OF WATERSPORTS CENTRE OPENING
The ongoing major clean-up campaign at South Lake, which began before Christmas, and has continued into the New Year, is gathering pace as Council staff turn their attention this week to the island based on South Lake. The removal of accumulated tyres, trollies, mixed plastic, metal and other general waste material from the island is…
Read More