Seven brightly painted 'Chatty Benches' have been installed in a number of our parks across the borough to help bring people together, thanks to a partnership between Armagh City, Banbridge and Craigavon Borough Council and the ABC Loneliness Network.
The aim of the Chatty Benches are to help reduce loneliness and isolation by providing an opportunity for people to sit down have a chat and stay connected.
Painted bright yellow the Chatty Benches also have a QR Code that takes users to online mental health support resources, offering a range of useful information on looking after our mental and emotional wellbeing.
The Chatty Benches are located in the following Parks: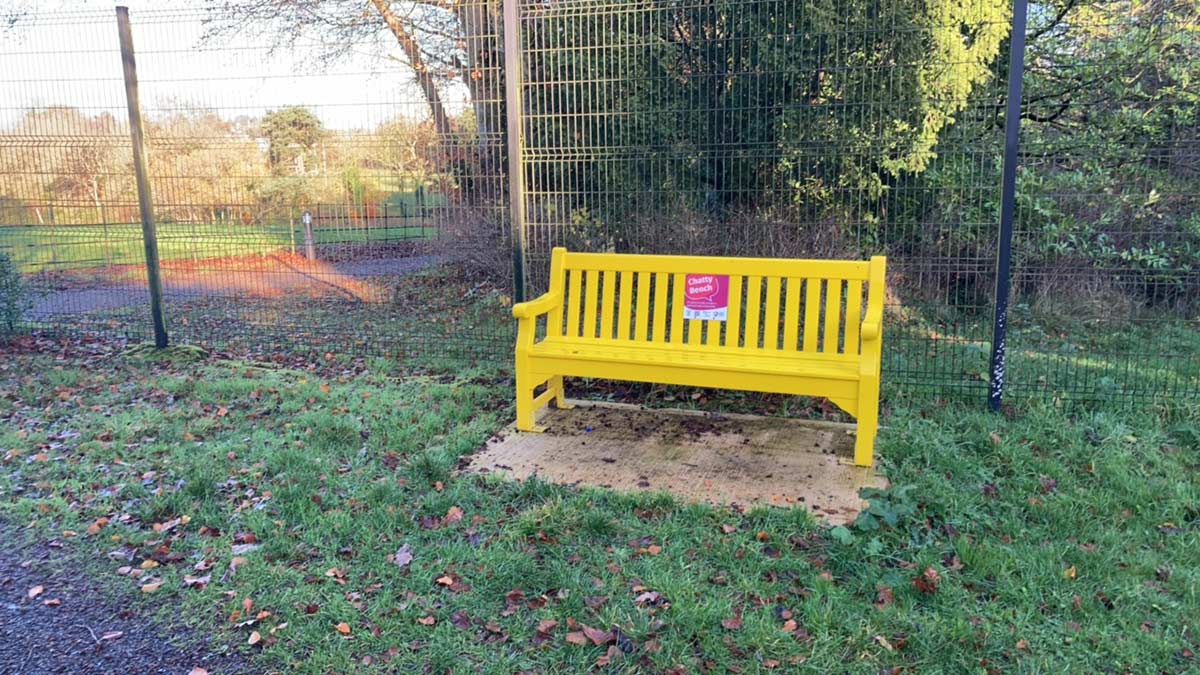 The Palace Demesne, Armagh