Get Inspired – Visit our Outdoor Gyms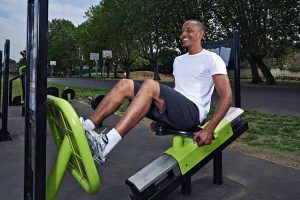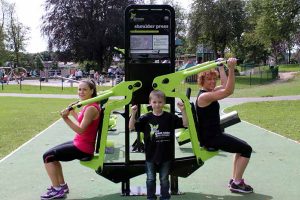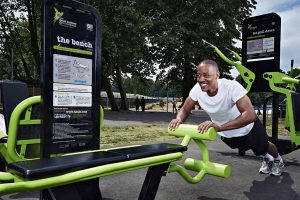 There are five outdoor gyms located in parks across the borough, as detailed below. Please download a PDF for specific information on the equipment in each park:
Portadown Peoples Park, Portadown
The gyms are entirely free to use and are suitable for those aged 14 years and older, from experienced gym-goers to beginners
The equipment offers users of the park an opportunity to increase their physical activity. Health benefits include:
Improved cardiovascular health
Improved strength
Flexibility and endurance
Increased levels of Vitamin D
Improve mood, reduce anxiety and protect against depression
Types of equipment you might find in an Outdoor Gym
Lat Pull Down/Shoulder Press
Good introduction to strength work
Also popular with already active people
Users can increase their resistance by lifting their feet or using one hand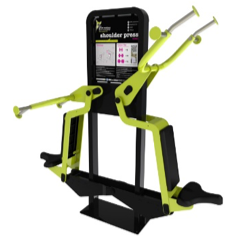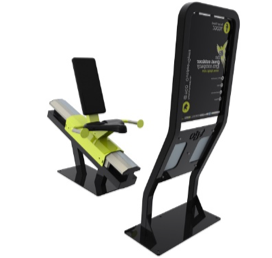 Leg Press
All the benefits of a squat with support
Lower body strength and toning equipment
Targets the major muscles in the legs and works glutes
Inclusive for families, older people, beginners, and active people
Plyometric Boxes
Cardiovascular workout – Step up/down or jump on different height levels to suit your physical needs
Upper body strength and tone exercises for all ages
Inspires creative circuits and play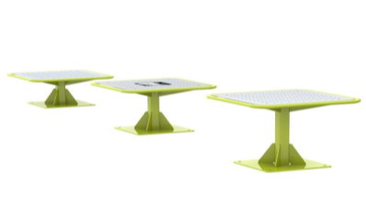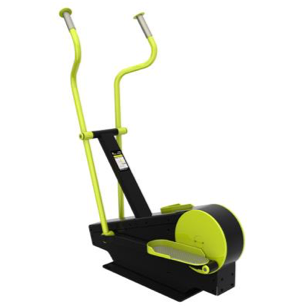 Cross Trainer
Cardiovascular health and fitness benefits
Builds strength and tone in legs and arms
Low impact for inactive users, older people and people with health conditions
Inclusive for all abilities
Overhead Ladder
Builds upper body strength, especially shoulders, arms and back
Builds hand eye coordination and agility
Intergenerational – it offer something for all ages and encourages families to come together.
Family-friendly play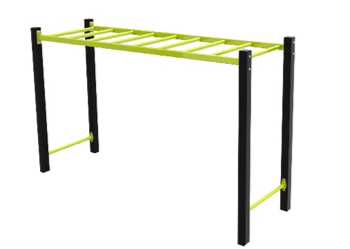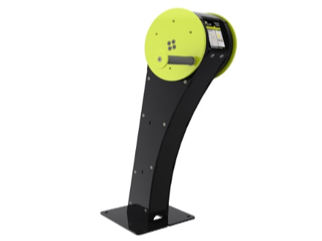 Hand Bike
Good for people new to exercise
Wheelchair accessible
Great cardiovascular benefits of wheelchair users, able bodied users and people with lower body mobility issues
Spin Bike
Cardiovascular workout
Great of people new to exercise and the moderately active
Boosts confidence
Build for popularity of cycling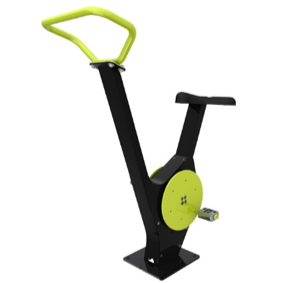 Who can use an Outdoor Gym?
Outdoor gyms can be used by those aged 14 years and above from experienced gym-goers to beginners. Please seek medical advice before using an Outdoor Gym.
Will there be a charge for using the gym?
No, outdoor gyms are FREE to use.
Loughgall Country Park has a small car parking charge on entry.
What do I need to wear or bring with me?
Suitable clothing for the weather.
Suitable footwear.
Sweat towel to wipe down the machines after use.
Water, it is essential to drink plenty while exercising.
Bring a friend or family member, make exercise social.
Will there be toilets and changing facilities available?
All locations have toilets close by, but not all have changing facilities, so please arrive dressed to exercise.
Do I need to be shown how to use the equipment?
No, all equipment has clear guidelines for proper use and information on which part of the body it is benefitting.